Search websites, locations, and people

Westlake University and FAHZU providing advice to Yale in the combat against Covid-19

23, 2020
PRESS INQUIRIES
Yi FENG
Email: fengyi@westlake.edu.cn
Phone: +86-(0)571-85270350
Office of Public Affairs
Westlake University hosted an online conference on March 17 between the First Affiliated Hospital of Zhejiang University (FAHZU), Yale New Haven Hospital, and Yale School of Medicine, sharing China's experience on combating the COVID-19 outbreak.
According to the statistics by the Centers for Disease Control and Prevention (CDC) and the state-level public health departments, as of 7pm (EST), March 17, there were 6,331 cases confirmed in the US with 105 deaths and 48 cured. The newly confirmed cases reached 1,646 on March 17.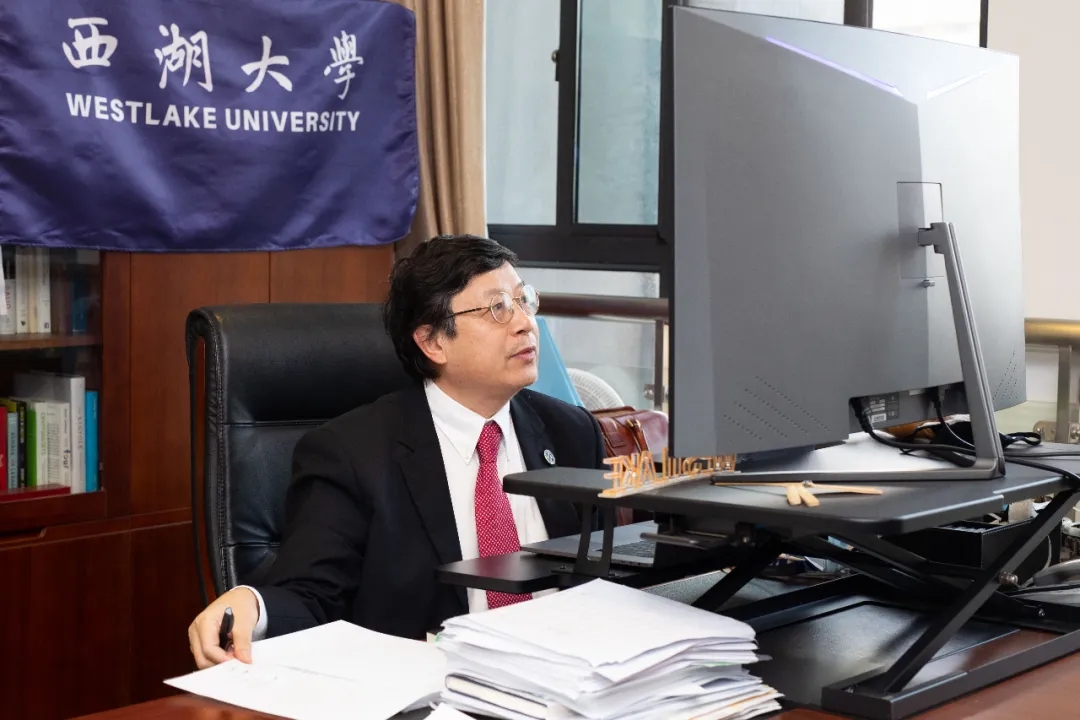 "COVID-19 is an enemy shared by all human beings; and all countries are on the same boat in this. If the outbreak gets out of control overseas, it will affect China no matter how hard we try," said Tian Xu, Vice President and Chair Professor of Genetics at Westlake University who had previously been a faculty member for 25 years at Yale.
COVID-19 has infiltrated New Haven where Yale University is located. Yale has stopped in-person lectures on campus and Yale New Haven Hospital has started to take confirmed and suspected cases of COVID-19 in. What is most worrying, is that the outbreak has hit them fast and some of the medical staff have already been found contracted with the virus. New Haven is in dire need of firsthand clinical experience in the diagnosis and treatment of Covid-19 as well as how to better protect medical staff.
Westlake University has always been in close contact with overseas institutions and took the initiative in hosting the teleconference when receiving a call for help.

FAHZU responded by involving experienced doctors from key departments such as Infectious Diseases, Respiratory Medicine, and Intensive Care. The doctors were very happy to help and were ready at 7am sharp to share their valuable experience.
On the other side of the Pacific, several directors from different departments at Yale School of Medicines, the Chief Medical Officer of Yale New Haven Hospital, and heads of the departments of ICU, general surgery, neurosurgery, gynecology, orthopedics, rehabilitation and anesthesia, gathered in front of the webcam and ready to ask questions.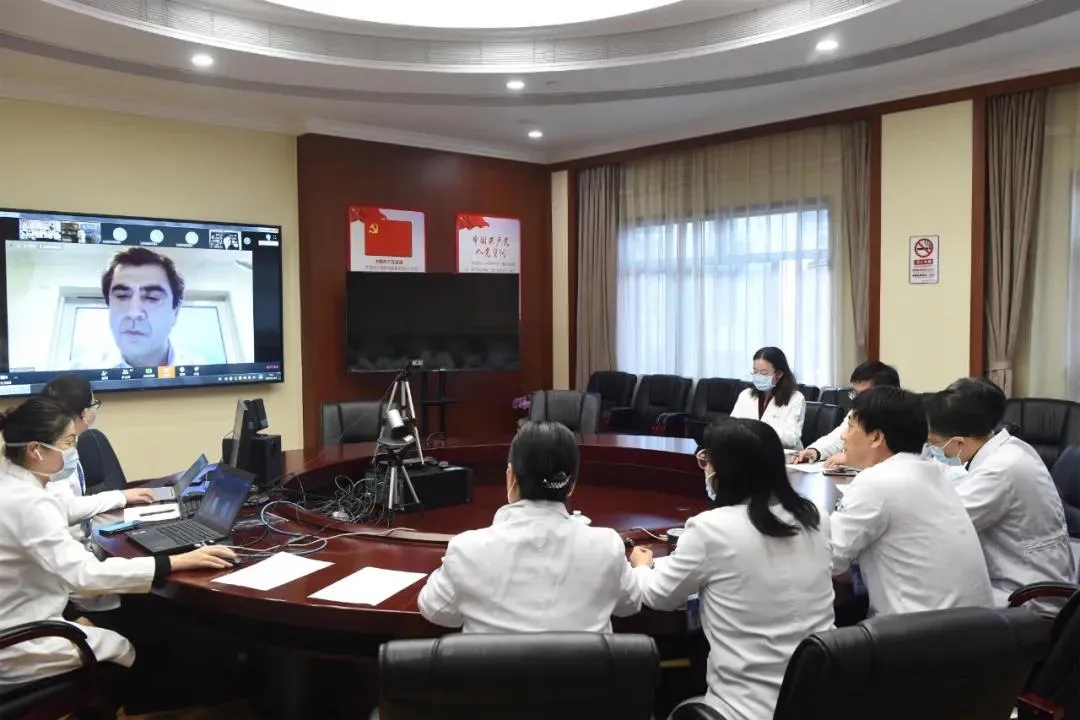 During the conference, numerous questions were asked ranging from diagnostics to treatment plans, from caring to rehab, even to the extends to when steroids should be used and how to control the dosage.
Professor Jifang Sheng, head of the infectious disease shared their experience on the usage of antivirus medicine, adding that "isolation is the best strategy"and it should be applied to all carriers and those who were in close contact with patients. Professor Jianying Zhou, head of the respiratory department shared relevant protocols on ICU intake, recommending the Yale New Haven to act ahead of time in discovering, interfering and treating severe cases.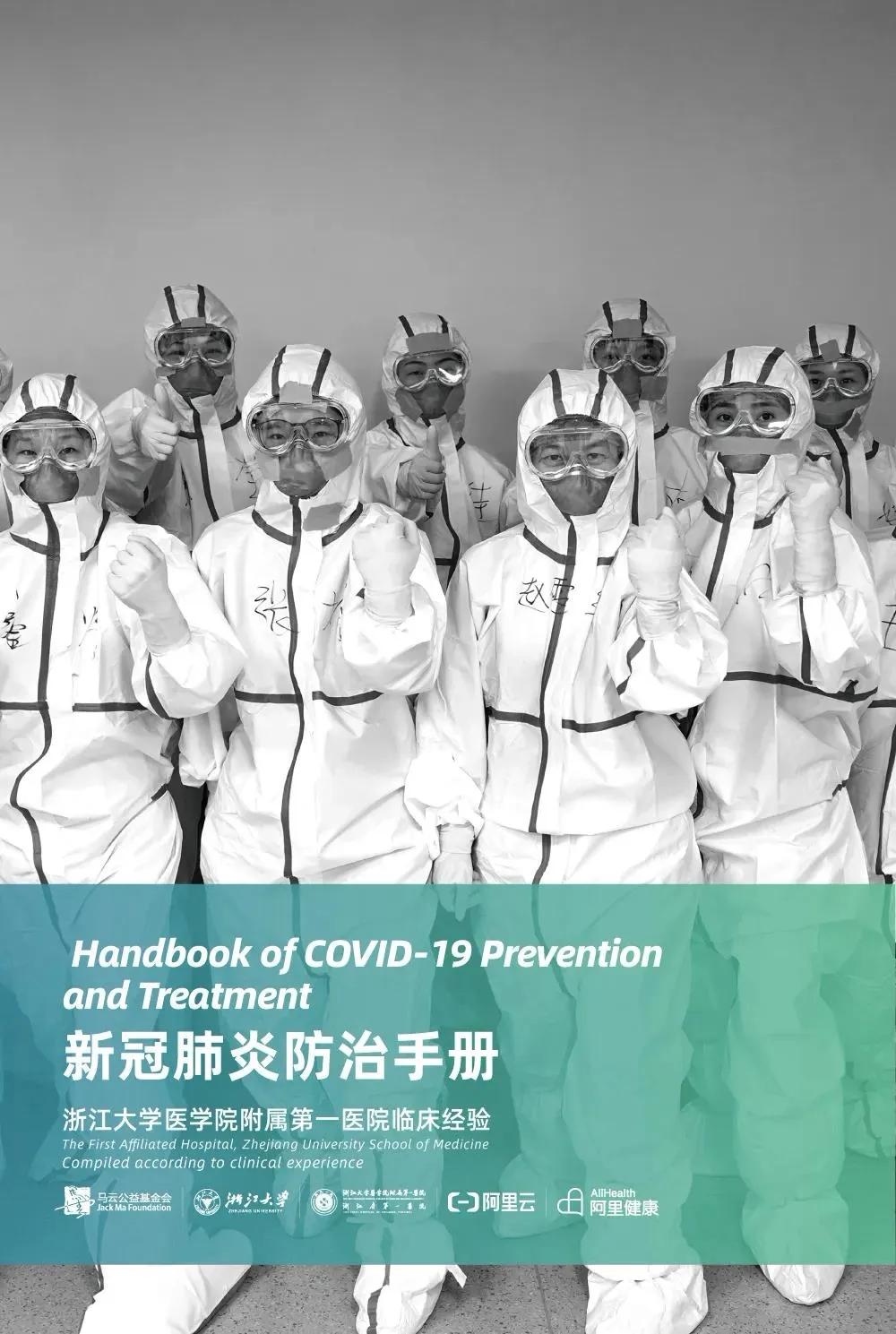 FAHZU also put together a pamphlet with protocols of hospital management during the COVID-19 outbreak and guidelines on clinical diagnosis, treatment and recommendation on medicine dosage. They had it translated into English ready to use. Earlier that morning, FAHZU also made the pamphlet available online so that medical staff all over the world can access the information.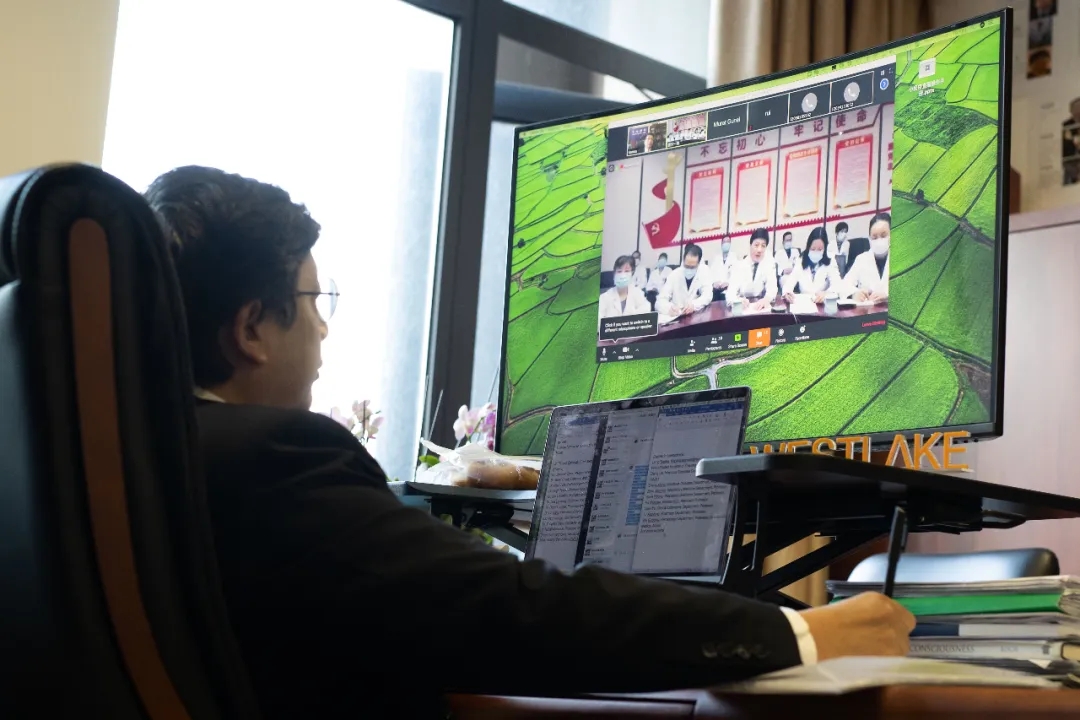 The one-hour teleconference was way too short and detailed discussions about how to combat Covid-19 couldn't unfold within the limited time. Thus, the four parties decided to meet up online every week to discuss specific problems and solutions.
Beside from Yale, the President of The Rockefeller University also contacted Westlake University about China's experience in clinical diagnosis of COVID-19 patients. Professor Xu said that no borders should exist when it comes to live-or-death issues or scientific research. Both Westlake University and he himself are more than happy to serve as a bridge for international communication and cooperation.