Search websites, locations, and people

First Meeting of Westlake University Founding Board of Trustees held and Yigong Shi elected the first President of Westlake University

17, 2018
PRESS INQUIRIES
Yi FENG
Email: fengyi@westlake.edu.cn
Phone: +86-(0)571-85270350
Office of Public Affairs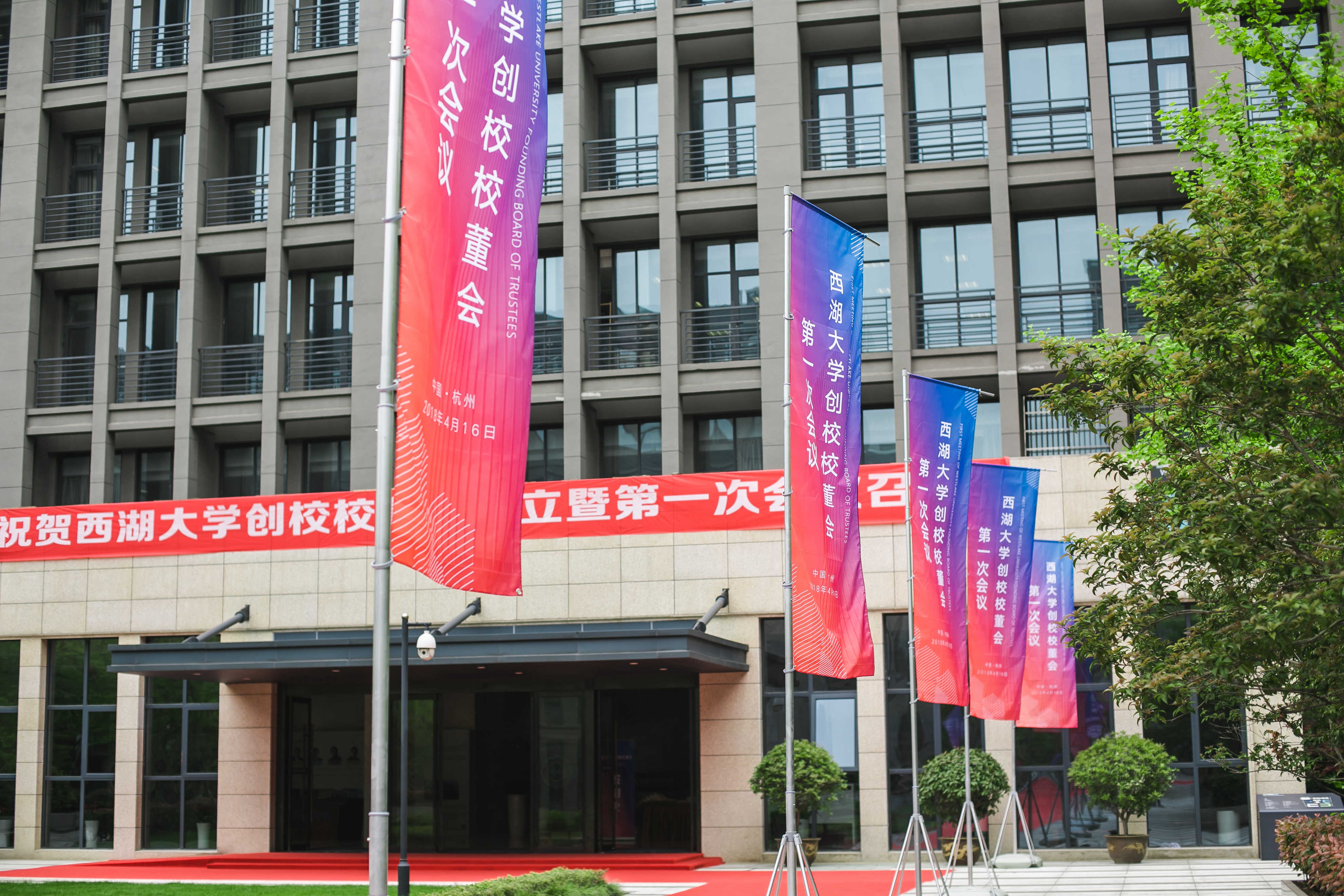 On April 16, 2018, the First Meeting of Westlake University Founding Board of Trustees was held in Hangzhou, Zhejiang. It is another milestone for Westlake University after the Ministry of Education officially announced the establishment of Westlake University on April 2.
The meeting decided on the Board members of the Founding Board of Trustees of Westlake University. The Westlake University Charter stipulates, members of the Board of Trustees includes representatives recommended by Hangzhou Westlake Education Foundation, recommended by the local government, recommended by the University's Advisory Board, elected by the University's faculty and staff members, and elected by students.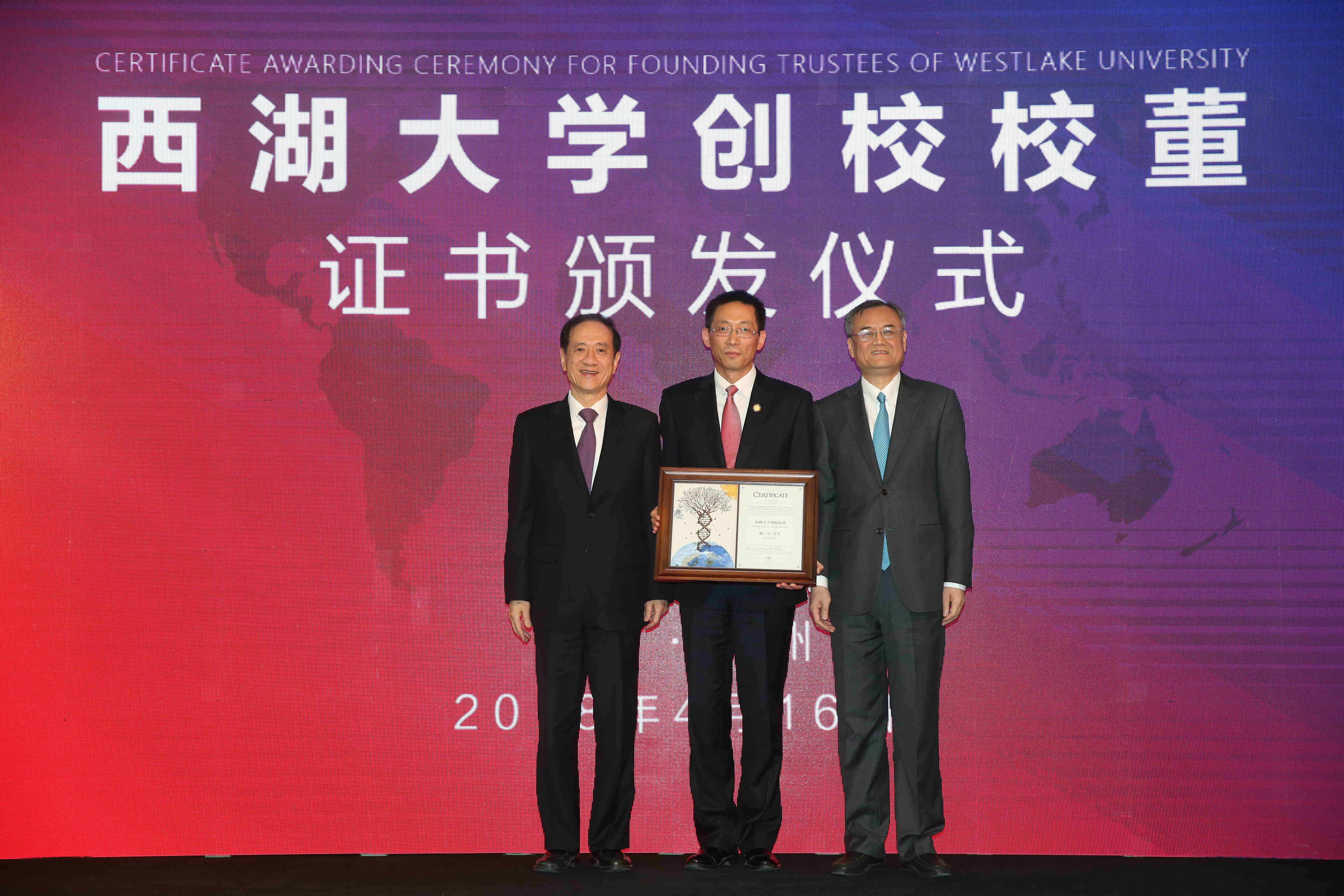 The meeting thereupon confirmed 21 Board members of the Founding Board of Trustees, and appointed Yingyi Qian as Chair of the Board, Chen-Ning Yang as Honorary Chair of the Board.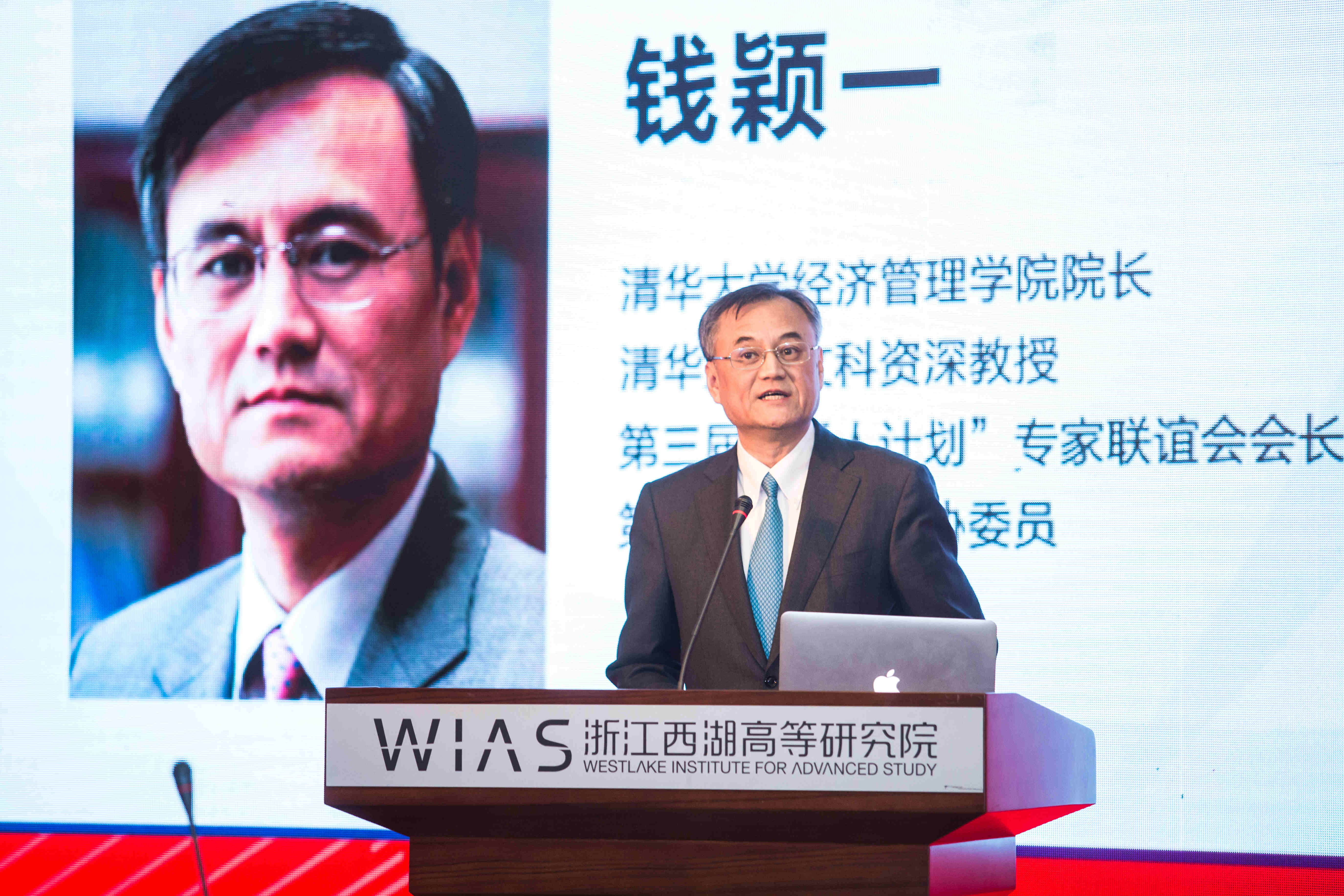 The First Meeting of the Founding Board of Trustees was hosted by Yingyi Qian, Chair of the Board

Westlake University is an important exploration and innovation of Chinese universities to be headed by the University President who acts under the guidance of the Board of Trustees. Yingyi Qian further made suggestions on the University operations headed by the university president, guided by the Board of Trustees: operating the University based on the rules and regulations; administration responsible for university governance;Faculty responsible for academic affairs. Meanwhile, he expressed that realizing great ambition takes time and a determined spirit.
The meeting made a resolution that the founding donors of the University should take the position of Honorary Board Member of Westlake University. The meeting appointed Minhao Liu as Secretary of the Board.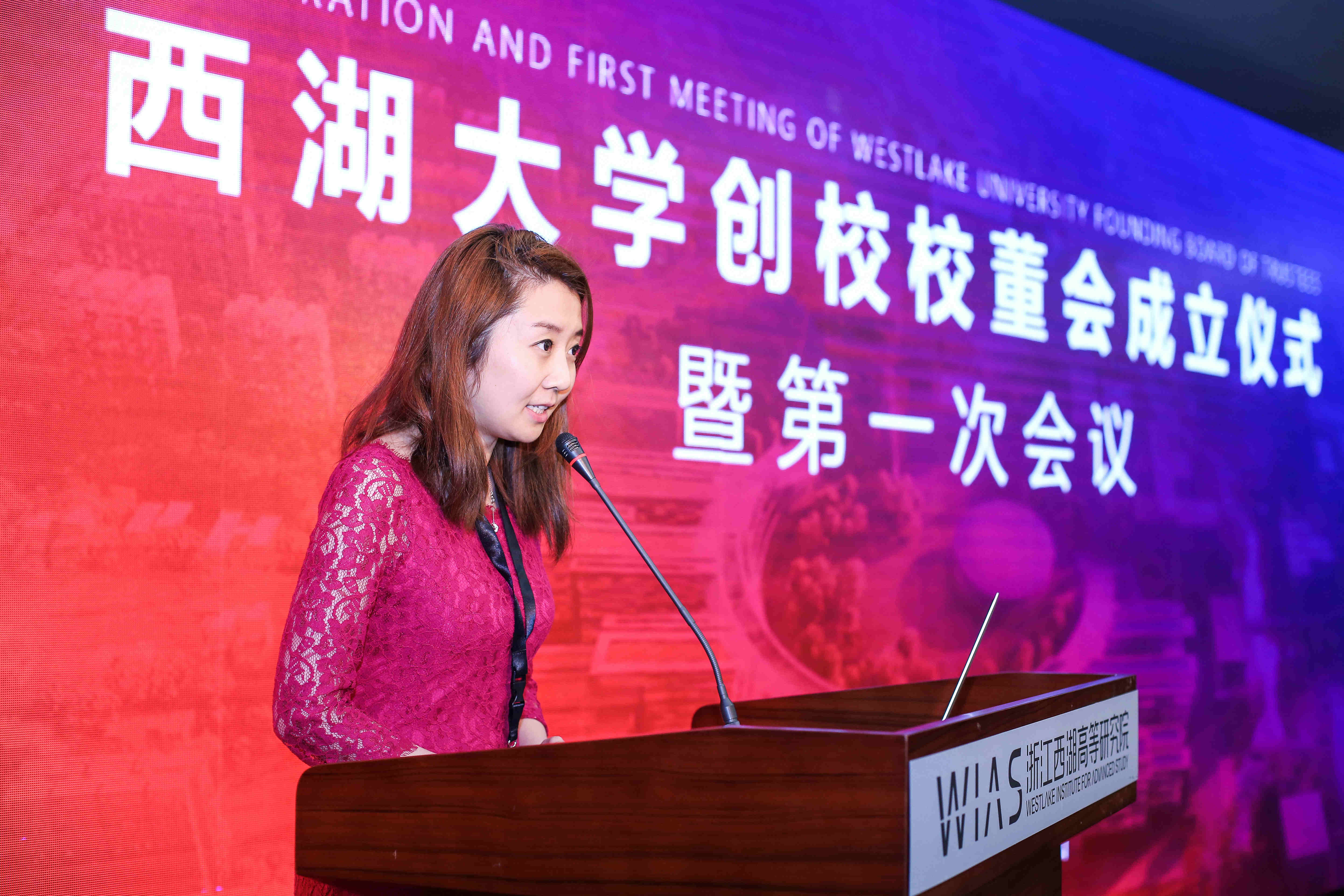 According to Westlake University Charter, the University President is in charge of the University's education and administrative management and the President shall be appointed by and report to the Board of Trustees. One of the major resolutions of the meeting was the appointment of the University President. Yingyi Qian announced the appointment of Yigong Shi as the University President.
Yigong Shi addressed the attendees on his competitive speech. His topics touched on the operation philosophies and future plans. He concluded that "It is my responsibility to create a wonderful future for the University. I am determined to make Westlake University the pride of the state and the world".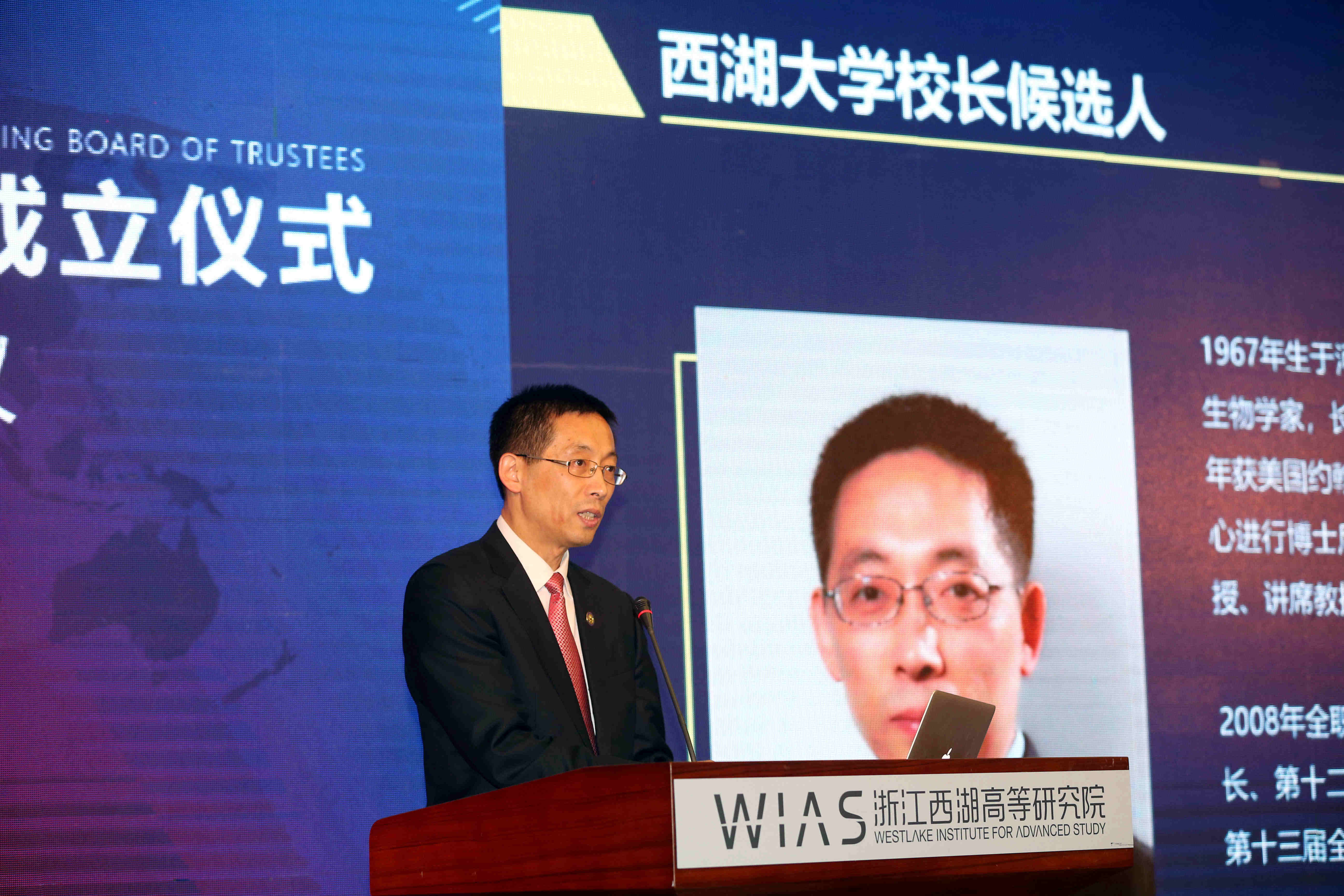 After the speech, Yigong Shi was appointed the first President of Westlake University by a vote of the Board of Trustees.
Yigong Shi further expressed his sincerest gratitude to the Board of Trustees, the public, the government and the state, and all other people who have shown their support to the University. He said, "We might encounter many difficulties ahead, but with the joint effort and support of the wider public, we will always have the confidence and courage to cultivate world-class talent, and make fundamental discoveries".
The meeting appointed Tian Xu, Min Qiu as Vice President of Westlake University, approved the 2018 Comprehensive Budget for Westlake University and the development plan, and approved other major proposals.
Appendix:
Members of the Westlake University Founding Board of Trustees
(listed in alphabetical order by family name):
David Baltimore, Jia'er Chen, Shiyi Chen, Charles CHEN Yidan, Yueguang Chen, Chun Cheng, Jianyue Dong, DONG Qingyuan, GUO Heyang, HAN Qide, Beau Kuok, Jian Li, Yidi Li, Jianwei Pan, Yingyi Qian, Yinglin Qin, Yi Rao, Yigong Shi, Yiming Xu, Qingjun Ye and Lei Zhang
Honorary Trustees of the Westlake University Board of Trustees
(listed in alphabetical order by family name):
Ting Cao, Feng Deng, Ying Deng/Quping Hou, Hang Ge, Hongjia Gong, Changhua Huang, Gang Lin, Pony Ma, Liangzheng Ni, Yuehua Shen, Jubin Shi, Donghui Wang, Yajun Wu, Haizhao Xu, Jingxia Xue, Zhongliang Yao, Yongjun Zhang, Xinzhu Zhao, Xianfu Zhu, and Xinhong Zhu