Search websites, locations, and people

Westlake University's Yungu Campus Finished Its Structure
Yi FENG
09, 2020
PRESS INQUIRIES
Yi FENG
Email: fengyi@westlake.edu.cn
Phone: +86-(0)571-85270350
Office of Public Affairs
With the last two main beams put into place under the announcement of President Yigong Shi, the structure of all main constructions of Phase I of Westlake University's Yungu Campus has finally been finished. As of now, the skyline of Yungu Campus is completed.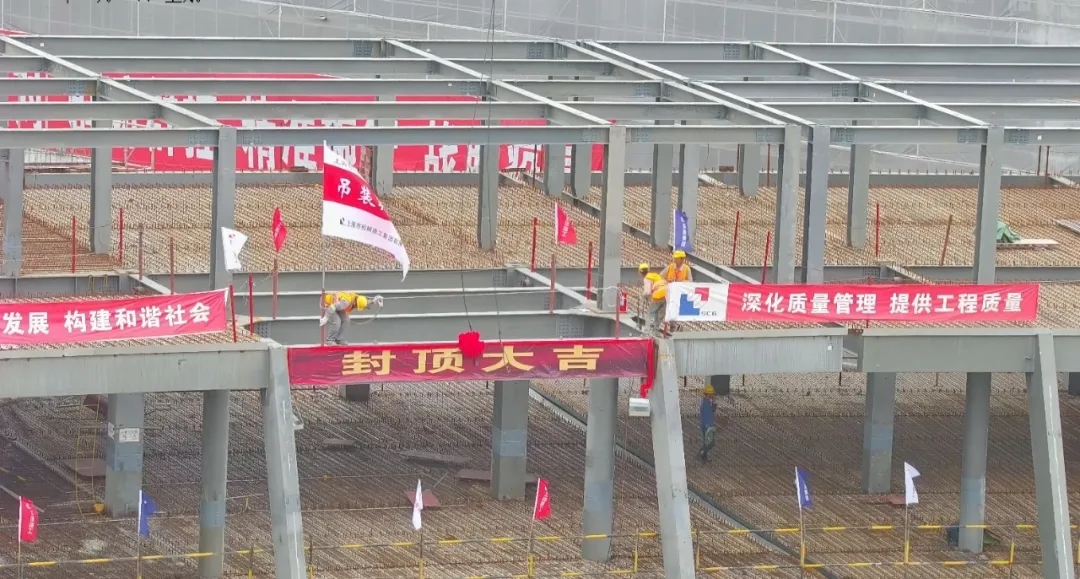 Yungu Campus locates in the northwest of Hangzhou and occupies a space of 246 acres. Phase I occupies 105 acres with a total construction area of 456,000 m2, featuring 36 buildings.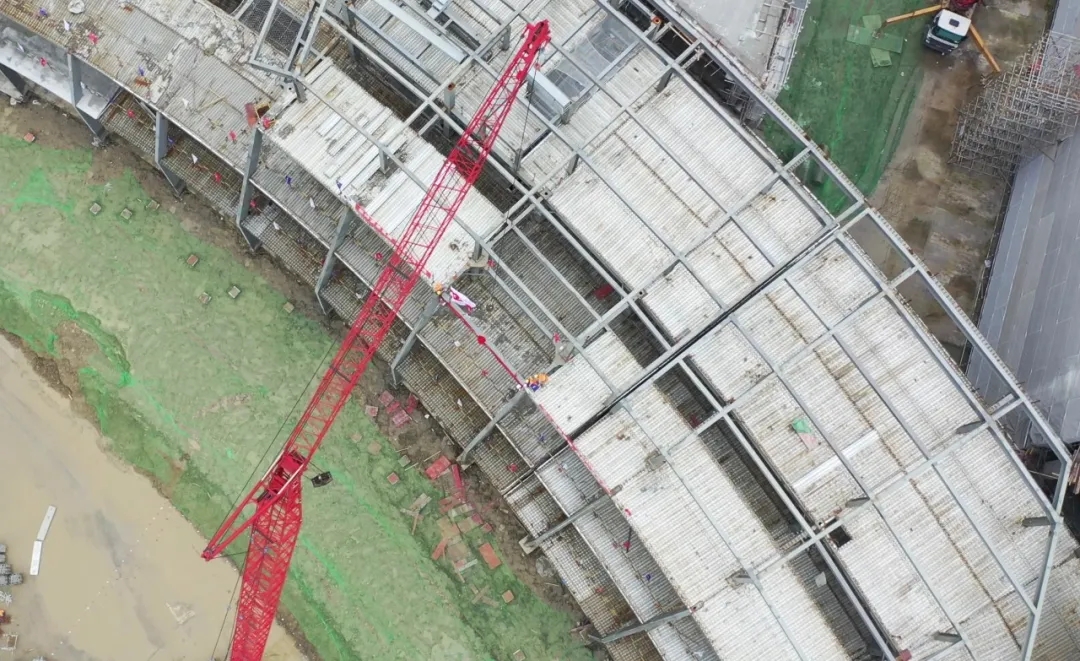 At 9:19am on June 30, the crane lifted a 7.7m-long main beam weighing 1.9 tons and steadily placed it between the School of Engineering and the School of Sciences, closing the last gap of the academic ring.
The academic ring complex does not only serve as the architectural symbol but also as the heart of the Yungu Campus. Soon enough, the three schools and the hundreds of independent labs under their wings will be here to offer grounds for encounters and exchange of ideas.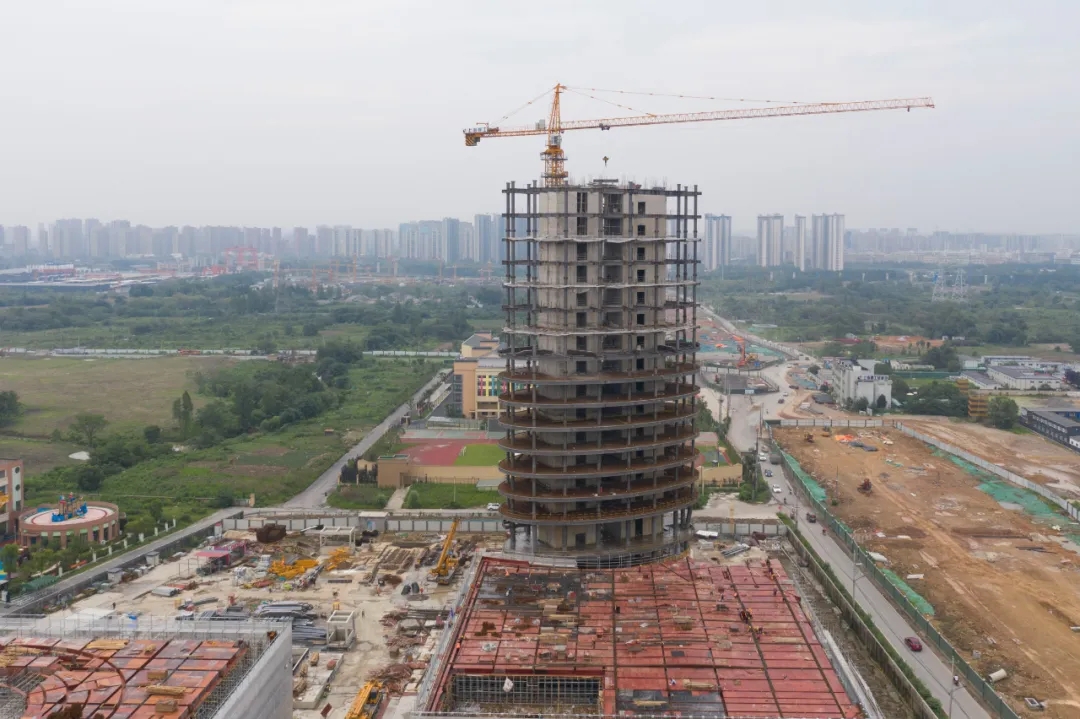 University Conference Center
At the same time, in the southeastern corner, another 3.6m-long main beam weighing 0.6 tons was placed on top of the 18-storey University Conference Center. As a panoramic peak of Phase I, the University Conference Center serves as the bridge between Westlake University and the rest of the academic and science community.
President Shi said, "we witnessed how Yungu Campus materialized from a blueprint concept to this majestic compound over the past two years. Changes seemed to have happened over night, but every bit of it carries the heart and soul of each supporter, participant, and constructor. Thanks to them, we can now glimpse into the future of Westlake University." President Shi also offered his gratitude to the relevant government agencies, Shanghai Construction Group, and those who participated in the project.
Members of the Board of Trustees, representatives of donors, faculty, and doctoral students also participated at the event.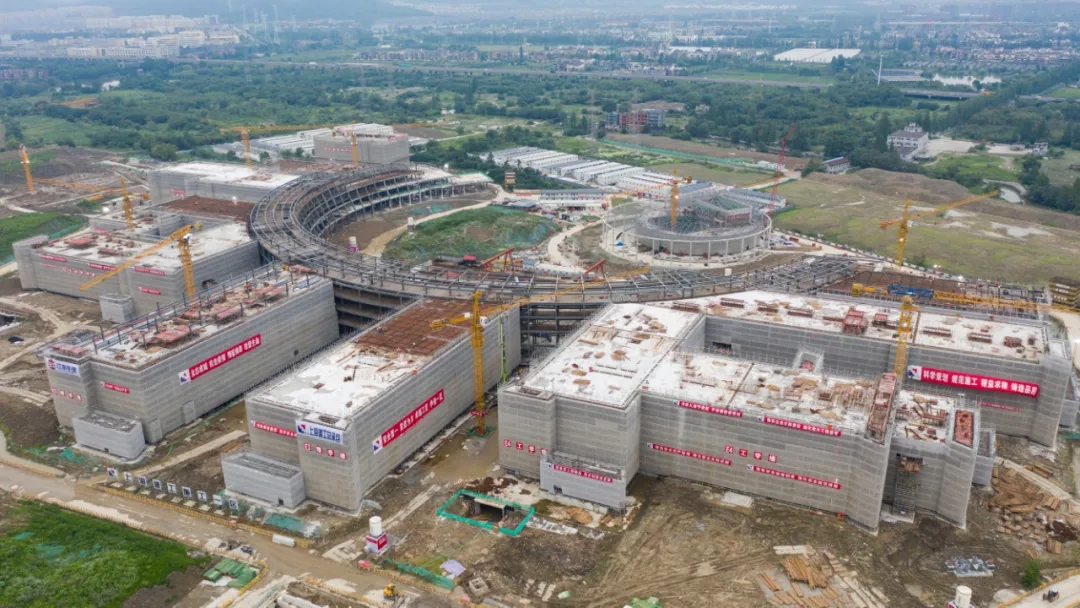 The Academic Ring

Mr. Ding, a donor from Shanghai, brought with him a donation agreement of 10 million CNY to celebrate the event.
Ning'en Yang, a donor from Ningbo, a coastal city of Zhejiang Province not far from Hangzhou, donated 5 million CNY to the School of Life Sciences during the COVID-19 outbreak. He and his wife attended the event and commemorated their participation in front of the brand new Yungu Campus with their donation certificate in hand.
Jian Li, one of the first principle investigators who joined Westlake University, visited Yungu Campus for the third time. "The last time I was here, I was attending the groundbreaking ceremony on April 3rd, 2019. From practically nothing to see to a finished structure of the academic ring, dormitories, and office buildings, it is impressive to witness the incredible speed!"
Xuan Wu, 2019 PhD candidate of the School of Engineering is another enthusiastic witness. She became very excited about the new campus after seeing the floor plan and rendering of the dormitory. She wanted to see it with her own eyes.
Yazhou Guo, visiting student to the School of Life Sciences was also excited about Yungu Campus. He has been enrolled as a doctoral student in 2020, "I want to see the place where my future work and life will be. So, the first thing I did this morning was to find out where the facilities for the School of Life Sciences are."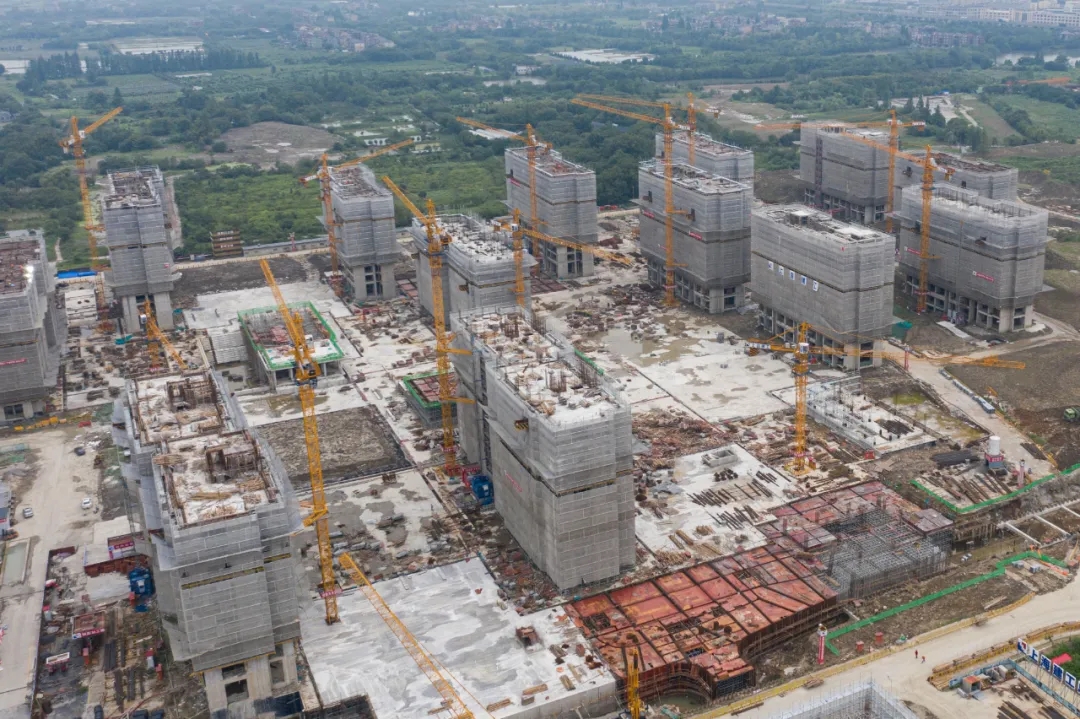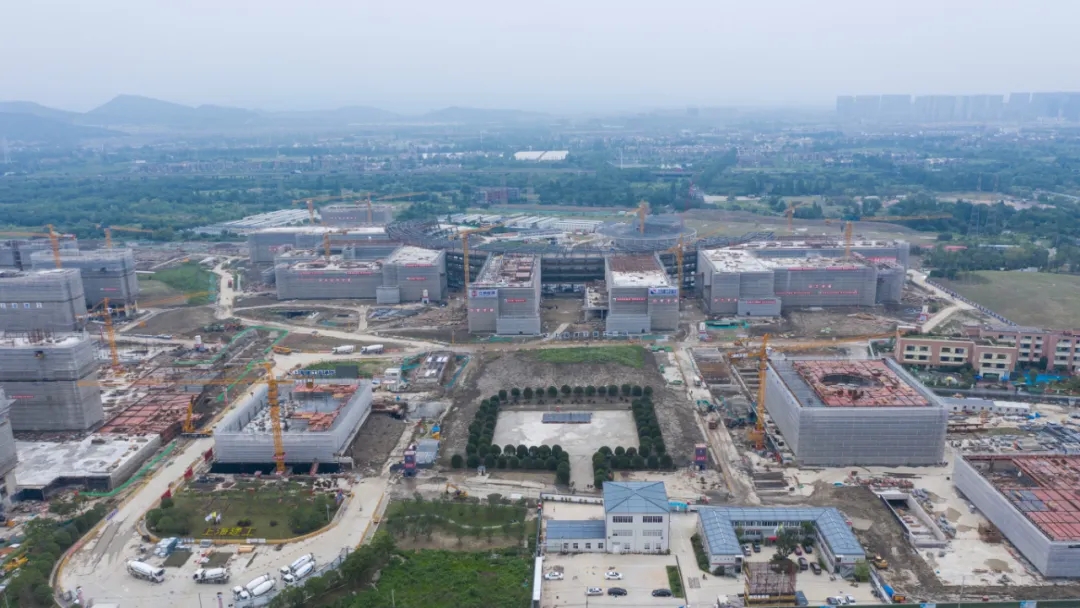 Overview

At the ceremony, Shanghai Construction Group CEO Zheng Xu said, "with Phase I of the Yungu Campus finished, we will embrace the next challenge." So, what will that be? It is the ever so evolving construction of the Yungu Campus and the ever so expanding imagination towards the future.
Phase II of the construction project will cover 20.5 acres, which will mostly be used for outdoor sports facilities. It is estimated to be completed in 2021 together with Phase II.
Phase III will cover 121 acres and the design will be delivered in 2020. The construction is estimated to start in 2021 and be completed and delivered in 2023. Phase III fully took into account the needs of the numbers of future undergraduates and included a liberal arts education center, laboratory training center, student activity center, library, laboratory animal resource center (Phase II), and other buildings into its planning.
There is also an even more ambitious plan. Westlake District of Hangzhou plans to establish a 10,8726-acre academic-research base with Yungu Campus as the core. It is hoped that by 2030, it will be the source of science and technology innovation for Zhejiang Province, and even whole China.
Two years ago, on February 14, Westlake University was formally approved by China's Ministry of Education. Today, we are home to 125 world-class scientists, 124 postdocs, and 334 doctoral students, and we are about to welcome another 279 doctoral students. We are working hard on constructing national key laboratories, a medical research center on infectious diseases, and other advanced scientific research platforms, and they will conceive a number of original achievements in cutting-edge research.
Westlake University set the goal to become a global leader in major disciplines by 2026. We aim at making significant contributions in basic scientific research, original technological innovation, and transformation of scientific and technological achievements. We are excited to see vigor and vitality on Yungu Campus next year.