Search websites, locations, and people

Westlake University and Duke Kunshan University Join Forces in a Strategic Partnership
Yi FENG
24, 2020
PRESS INQUIRIES
Yi FENG
Email: fengyi@westlake.edu.cn
Phone: +86-(0)571-85270350
Office of Public Affairs
Westlake University and Duke Kunshan University (DKU) are both new research universities in China and not just geographically close. They share common values of tolerance and openness, and are dedicated to create a truly international teaching and research environment to meet future challenges and opportunities.
Following in-depth exchanges in Kunshan, representatives of Westlake and DKU have recently sat down to formally sign a strategic partnership agreement. Both universities will collaborate in education, research, and institutional development and innovation. In education, this includes student exchange, discipline and curricula development, and joint teaching. In research, the universities will hold conferences together, share resources, jointly build research facilities, develop research-fostering institutional structures, and establish joint research projects. At the institutional level of both universities, Westlake and DKU will support each other in creating an innovative management system.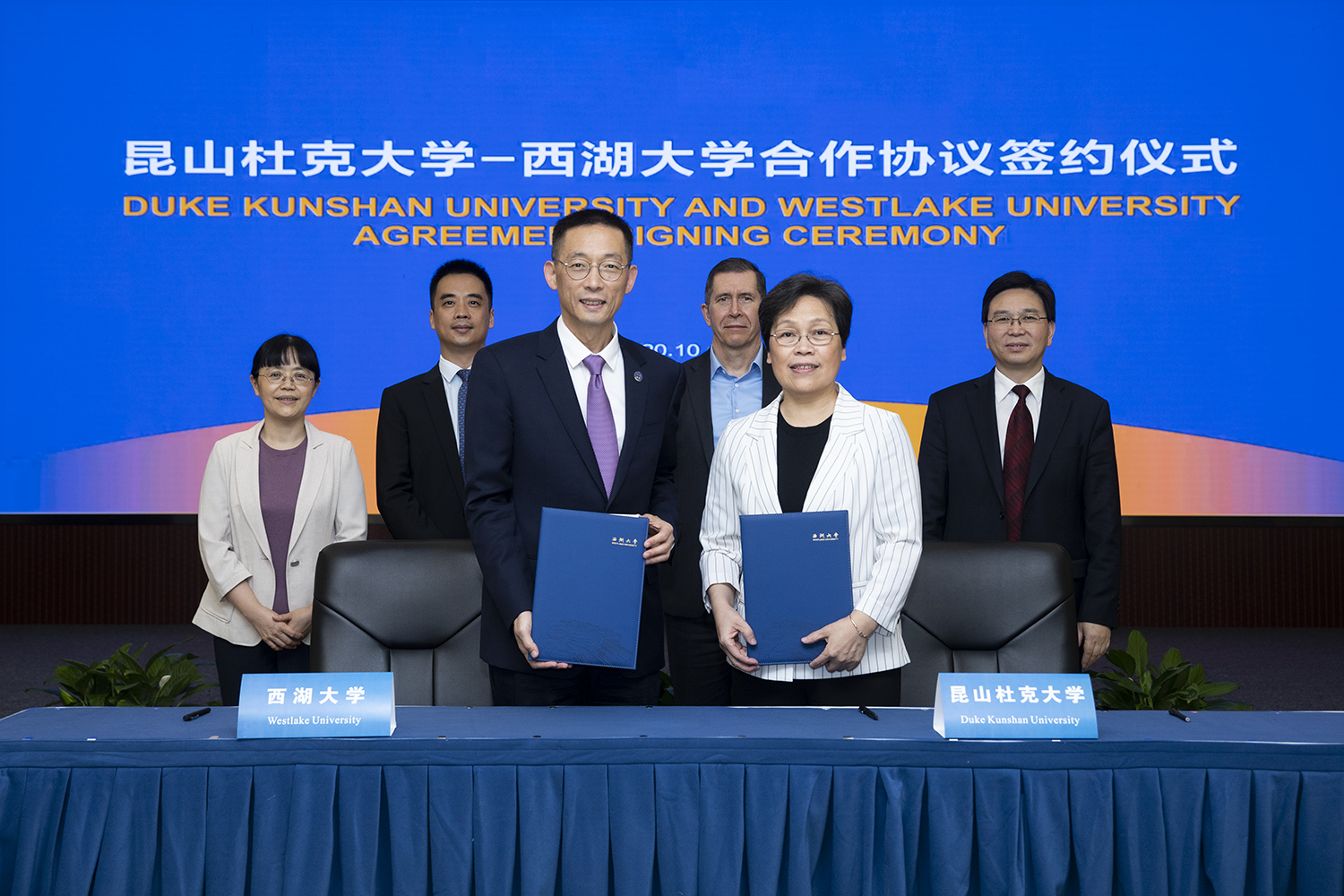 The Signing Ceremony
On the signing ceremony, President Yigong Shi described Duke Kunshan as a great example of a US-China partnership in higher education and Westlake as a strongly internationalized Chinese university. According to President Yigong Shi, this cooperation between the two universities is particularly significant during a period of uncertainties in the international arena. In the face of unprecedented challenges and opportunities, President Yigong Shi believes that Westlake and DKU will become bridges to connect China and the world and that, with an open and inclusive attitude, Westlake and DKU will work hand-in-hand to expand the boundaries of knowledge and technology and promote social development.
DKU Chancellor Feng Youmei added that as new research universities, DKU and Westlake both aspire to create world-class universities committed to student success and that this strategic partnership will see DKU collaborate closely with Westlake to improve education quality and encourage students to learn from different cultures and perspectives. Both universities aim to cultivate future leaders who are willing to pioneer at the forefront and able to view global challenges from a global perspective, and who dare to cross barriers and borders to create a better world.
Located in Kunshan, Jiangsu, Duke Kunshan University (DKU) was jointly established by Duke University and Wuhan University and is committed to building an international, world-class, comprehensive research university. From now on, Westlake and DKU aim to create synergies through complementary partnership.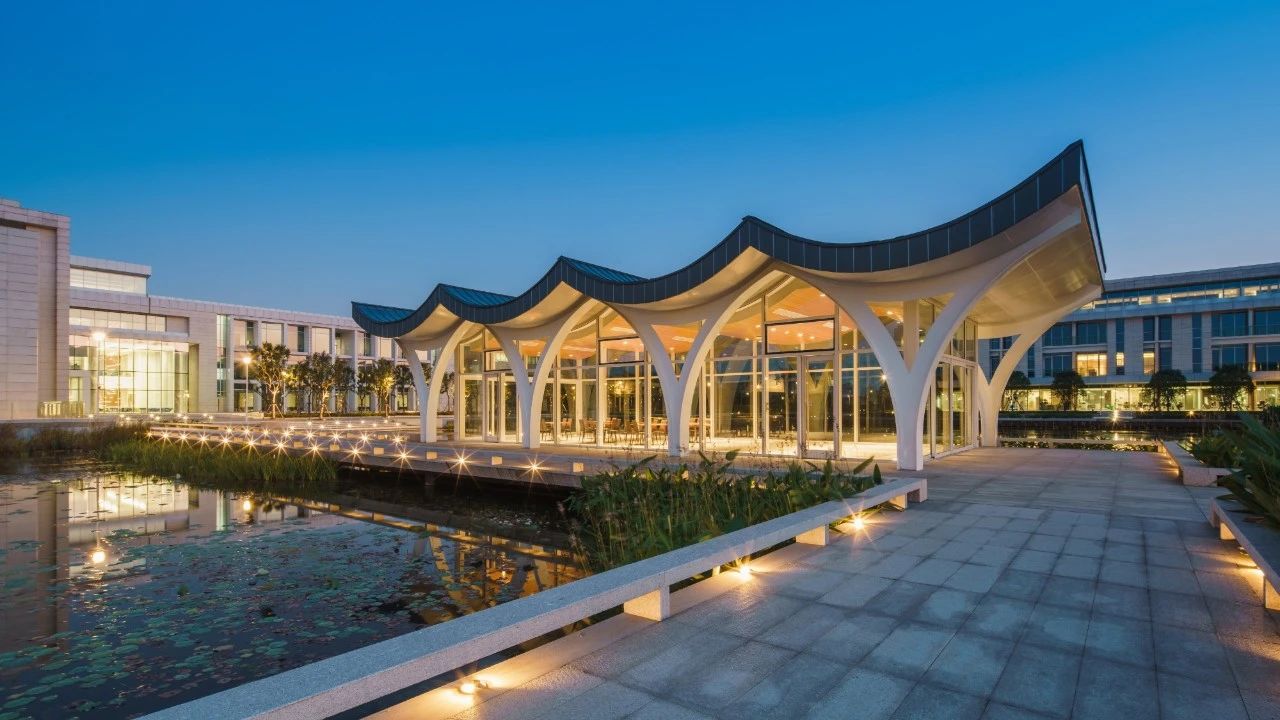 Duke Kunshan University