Search websites, locations, and people

Westlake University Signed Cooperation Agreement with Chongqing University

27, 2020
PRESS INQUIRIES
Yi FENG
Email: fengyi@westlake.edu.cn
Phone: +86-(0)571-85270350
Office of Public Affairs
Westlake University and Chongqing University have recently signed a cooperation agreement to complement each other and create a win-win situation through an effective partnership.
Both universities agreed to jointly explore innovative systems of education and research, foster communication among the leadership, share human resources and other resources, tackle common challenges, and grasp opportunities of the future. Cooperation is planned in student cultivation and in establishing joint research projects. Furthermore, both universities want to facilitate faculty exchange.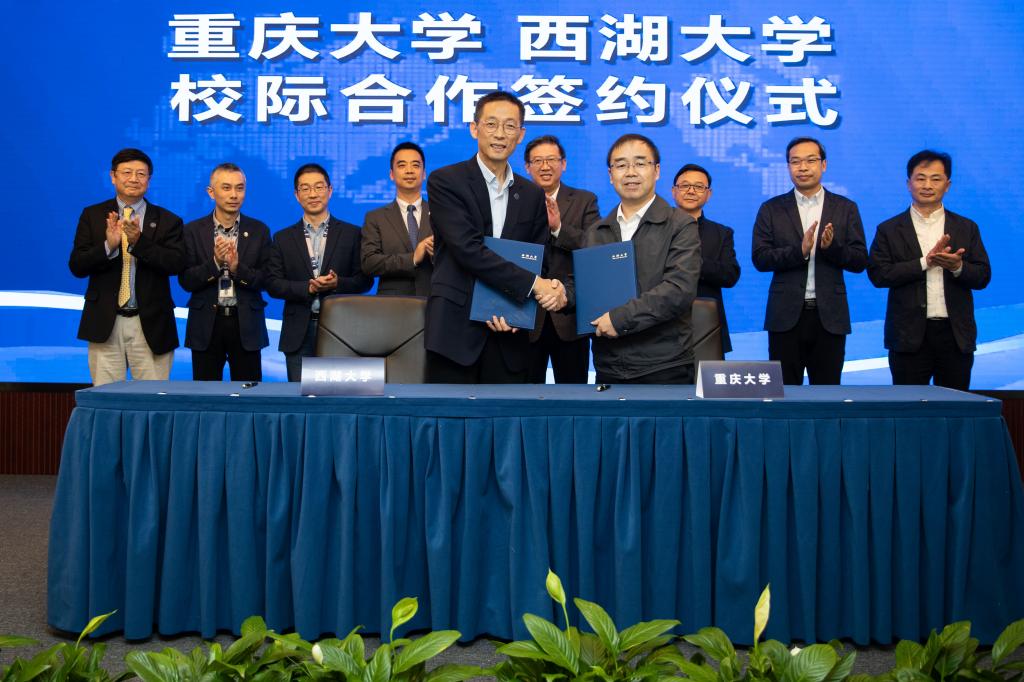 At the ceremony, Yigong Shi, President of Westlake University, shared his experience on talent recruitment, student cultivation, scientific research, and campus construction with Chongqing University's representatives and expressed his sincere gratitude towards them.
Zongyi Zhang, President of Chongqing University, added that he looks very much forward to formulating concrete cooperation projects and expressed his strong belief in this agreement to bear fruits and have a long-lasting impact.
Founded in 1929, Chongqing University is a well-known university with a diverse culture and rich history. It has made significant achievements in academics and particularly gained influence in recent years.