Search websites, locations, and people

Westlake for Greater Responsibility in 2021

01, 2021
PRESS INQUIRIES
Yi FENG
Email: fengyi@westlake.edu.cn
Phone: +86-(0)571-85270350
Office of Public Affairs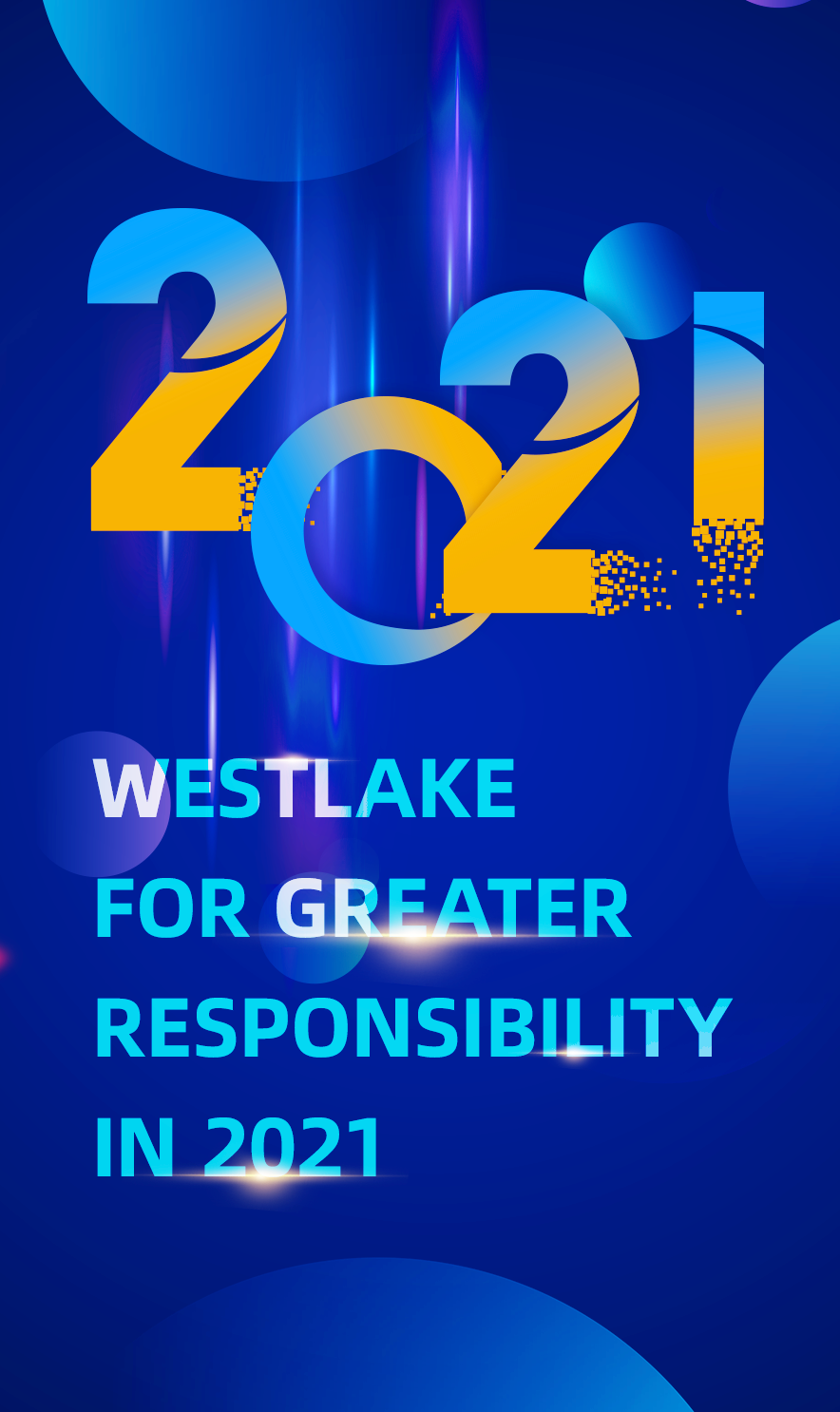 In my 2020 New Year's address, I spoke of confidently sailing towards a new horizon of scientific exploration and discovery. Over the last 12 months, the world has experienced very rough seas. Although the difficulties of the last year have presented all of us with daunting challenges, we have come together to overcome these unanticipated obstacles. This last year has illustrated, more than ever, the need for global cooperation among our leading scientists, medical doctors, engineers, politicians, and policy makers. This century, humanity faces challenges that transcend language, culture, and geopolitics, and only when our efforts transcend these too can we meet those challenges head on. 
Westlake University, more than ever, remains committed to its founding mission of becoming a global leader in frontier scientific research and a reformer in higher education. We are making all necessary preparations to take on the greatest challenges facing humanity in the 21st century and vow to find scientific and technological solutions.
Westlake is a new university. Our youth and vigor present us with opportunities to be a reformer and to develop new and innovative ways to lead. In 2020, Westlake University did just that, launching new initiatives, forming new partnerships, drafting new policies, and building new facilities. These efforts have laid the foundation for us to pursue our mission and will strengthen our university for generations to come.
It is our people, of course, that breathe life into our community and make up the soul of Westlake University. The potential of any institution is measured by its human capital. In 2020, we continued to recruit exceptional talent from around the world, with outstanding scientists joining us from institutes like MIT, Oxford, and others. We are especially honoured to have the brilliant minds of Licheng Sun, Duanqing Pei, and Gang Tian, join us as chair professors in chemistry, biology, and mathematics respectively. Our expanding team of administrators work hard to ensure our scholars and students enjoy the best environment. Our diverse body of graduate students continues to grow and thrive and we look forward to launching a leading undergraduate programme in the near future. 
Despite the disruptions in 2020, the construction of our stunning Yungu campus remains on schedule. Yungu campus represents our commitment to provide a modern, functional and beautiful campus for our international community of educators, students, and staff to call home. We are confident that Yungu will act as a benchmark within China and globally, with quality facilities, balanced lifestyle options, and a design worthy of Hangzhou's exquisite natural beauty and rich cultural heritage. We look forward to moving into our new home this coming year.
COVID-19 dominated the headlines around the world in 2020, and presented humanity with its greatest threat in a generation. This tragedy demands a united response from the global scientific community, and we should be tremendously proud of the tireless work of our medical workers and scientists this year who did just that. Westlake University is now committed to building our Center for Infectious Disease Research. During the initial outbreak, our Westlake scientists returned early from their Spring Festival holiday to take on this malignant virus. Their incredible work resulted in key discoveries which revealed the secrets of the viral infection and host response, constituting significant contributions to the global fight against COVID-19.
Although it has been a year of rough waters, we are tremendously proud of our achievements and developments in 2020. I want to take this opportunity to thank every member of our Westlake community. I wish you and your family all health and happiness into the new year. We remain steadfastly committed to our goals and our pledges to our community, our society and the global community. It is with that in mind that we look to the horizon and continue in that pursuit. 
With remarkable strengths gained in 2020, we are confident and ready, more than ever, to take on greater responsibility for the greater community in 2021.
With warmest wishes for a happy new year!
Yigong Shi
President, Westlake University