Search websites, locations, and people

Current Westlake Education Foundation Holds Fifth Meeting

19, 2021
PRESS INQUIRIES
Chi ZHANG
Email: zhangchi@westlake.edu.cn
Phone: +86-(0)571-86886861
Office of Public Affairs
On the afternoon of April 12, the Meeting of the Westlake Education Foundation Council was held in Hangzhou.
The meeting reviewed and approved the Westlake Education Foundation's (WE Foundation) 2020 work summary and the 2021 work plan, the implementation of the 2020 budget and the 2021 budget statement, as well as the 2020 investment summary and the 2021 investment plan.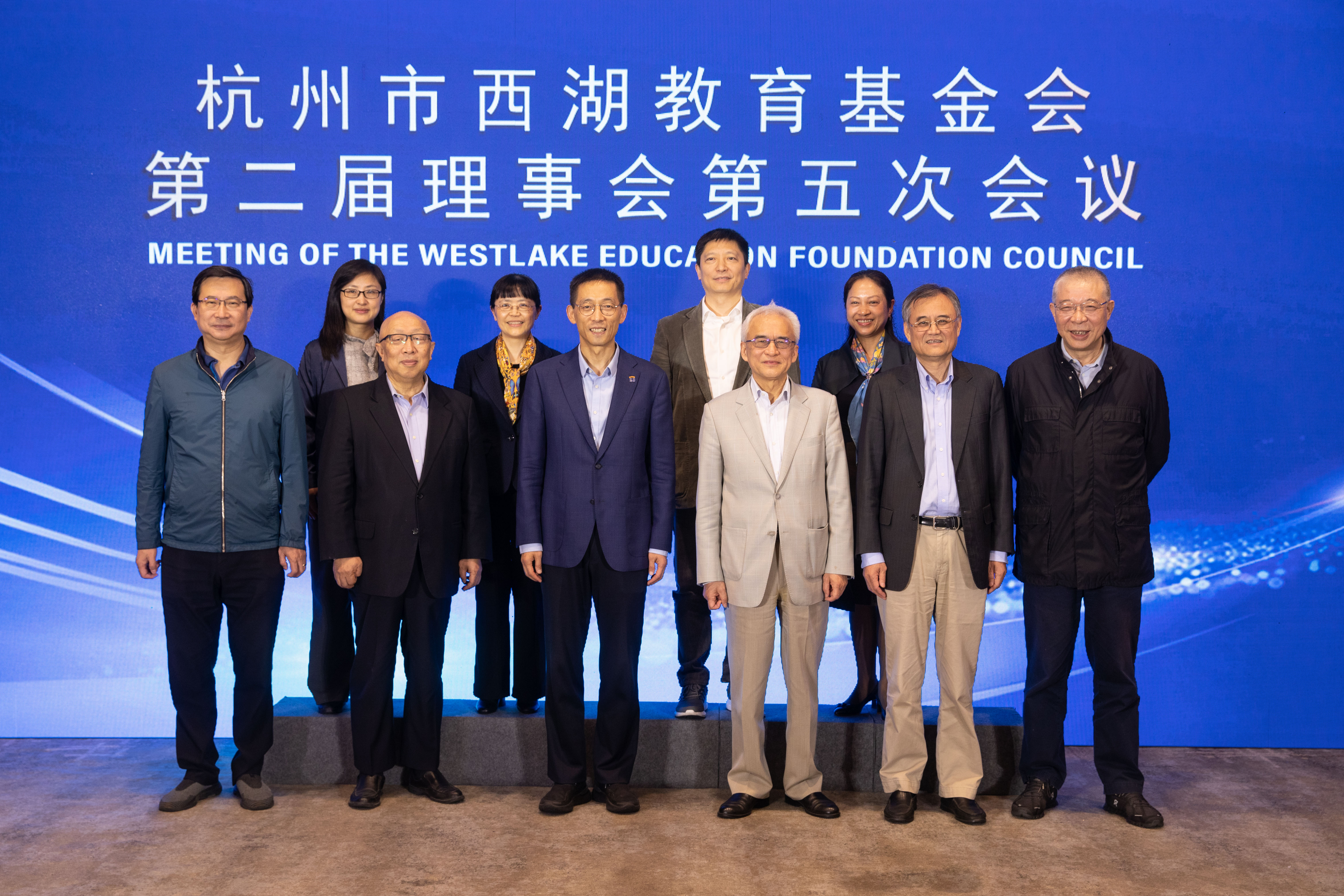 Over the last 12 months, the WE Foundation has overcome the challenges presented by the global pandemic, strived to expand funding channels, strengthened fund management, and carried out the mission of supporting and building a University for future generations with stable and orderly operations. 2020 saw the foundation successfully hold its general election; add 8 founding donors; formally pass the Hangzhou social organization evaluation and become one of the first batch of 5A-level foundations in Hangzhou. It also worked with 14 units of the Alibaba Charity Fund.
As the main body for fundraising for Westlake University, donation revenue obtained by WE Foundation is mainly used for the daily operating expenses of Westlake University, including faculty, student, and discipline development, and campus construction. The WE Foundation meeting heard reports on the development of Westlake University in 2020 and the use of funds for the University, and reviewed and approved the foundation's budget for Westlake University in 2021.
In 2021, with the advancement of the application for doctoral degree granting authority, the beginning of undergraduate enrollments and the official opening of Yungu campus, Westlake University will enter a new stage of development. Members at the meeting requested the foundation seize opportunities, accelerate various tasks, improve operational efficiency, and provide strong support for the development and growth of Westlake University and the reform and exploration of China's science and education undertakings.