Search websites, locations, and people

The Countdown Is on! Westlake University Yungu Campus Officially Opens on October 23

13, 2021
PRESS INQUIRIES
Chi ZHANG
Email: zhangchi@westlake.edu.cn
Phone: +86-(0)571-86886861
Office of Public Affairs
We planted the seeds just over three years ago, we are now finally ready to reap the fruits of our efforts.
In less than two weeks' time, on October 23, after three years of tireless construction, Westlake University's flagship Yungu Campus will officially open.
Yungu Campus is huge, taking up the size of approximately 170 football fields. Construction phases one and two represent about half of this full campus, with the second half to be built in phase three. With 42 buildings and 10 bridges, the total construction area is a whopping 457,000 square meters.
On the eve of the opening of Yungu Campus, let us take this opportunity to take another look at how some of these impressive buildings are taking shape.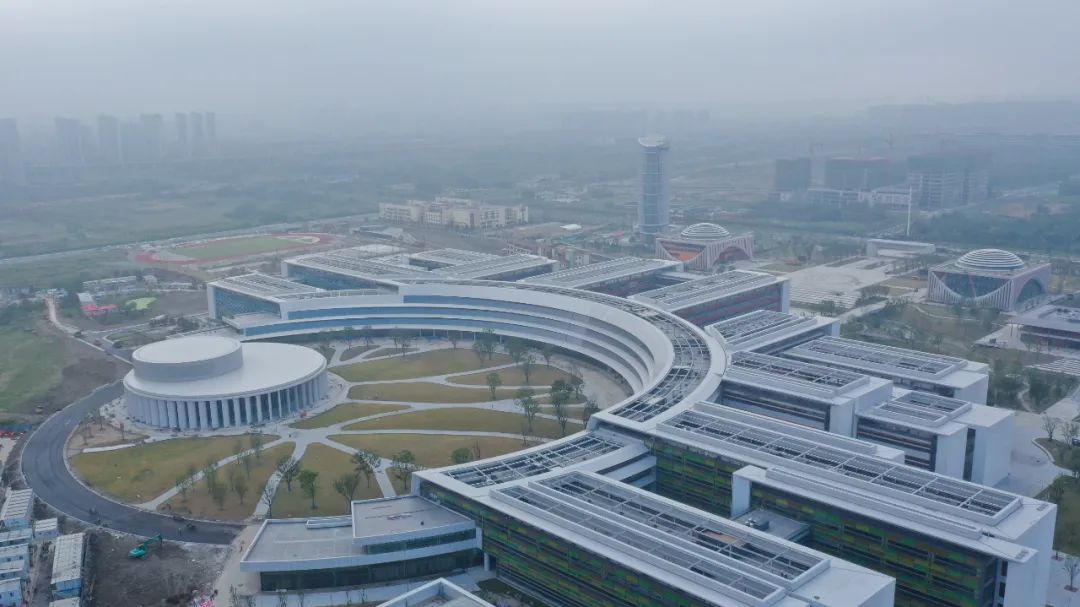 The Academic Ring
The Academic Ring is the physical and spiritual core of Westlake University. It is a beautifully designed space for Westlake University faculty and students to conduct research and learning in an open collaborative environment. The Schools of Life Sciences, Engineering, and Science are all connected through the Academic Ring, promoting an atmosphere of interdisciplinary interaction, a core value of Westlake University.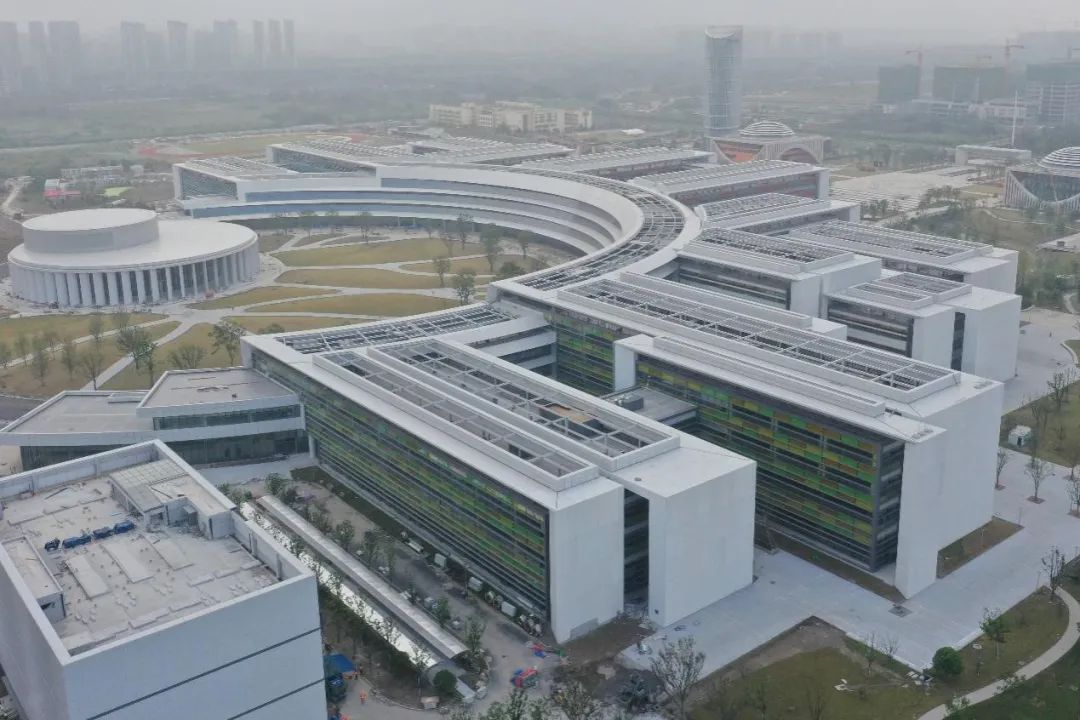 Basic Medical Sciences Building
Starting on the western side of our crescent-shaped Academic Ring, the Basic Medical Sciences building with its cool green exterior boasts a floor area of 22,000 square meters and houses 51 independent laboratories.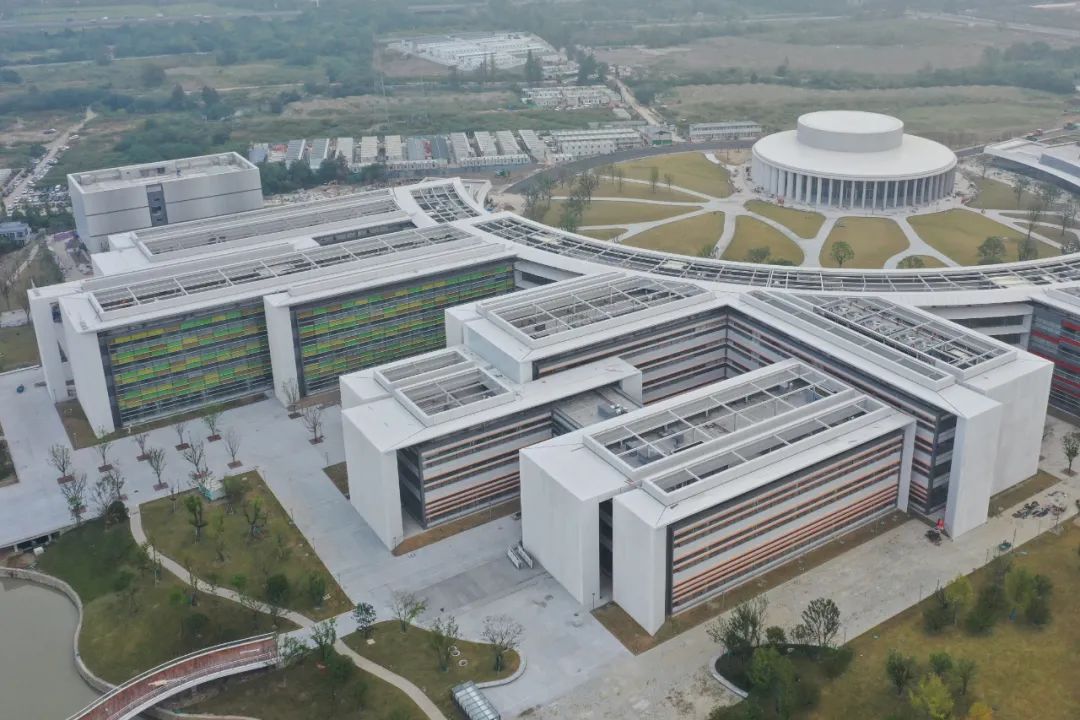 Life Sciences Building
Moving counter clockwise towards the southwest is our Life Sciences building. This building can accommodate 47 independent laboratories and other related facilities with a floor area of 20,000 square meters.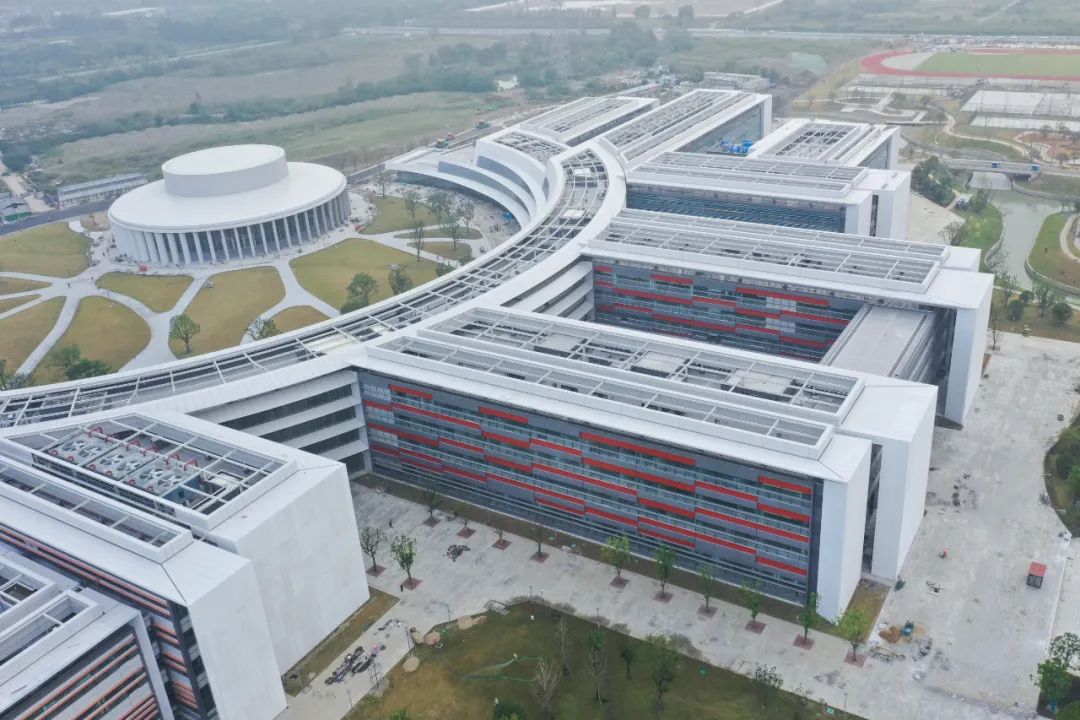 Science Building
As if wreathed in the flames of knowledge itself, this red building facing due south is the Science building. This building houses 89 state-of-the-art laboratories.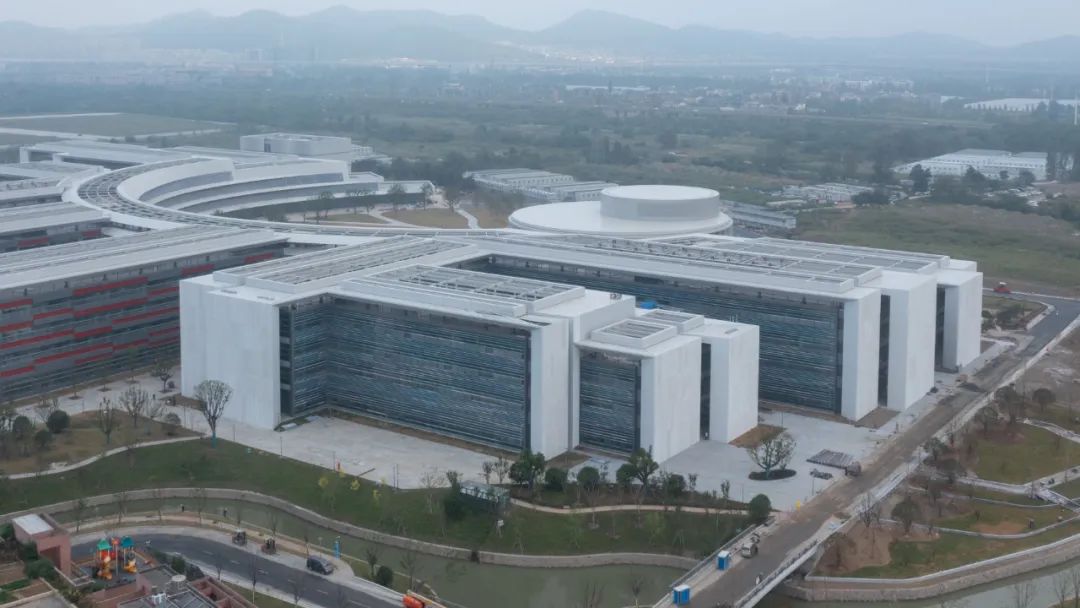 Engineering Building
And finally, stretching to the east in a gentle and graceful blue is the Engineering building. This is the biggest school building with approximately 40,000 square meters of floor space and the capacity to hold 90 independent laboratories.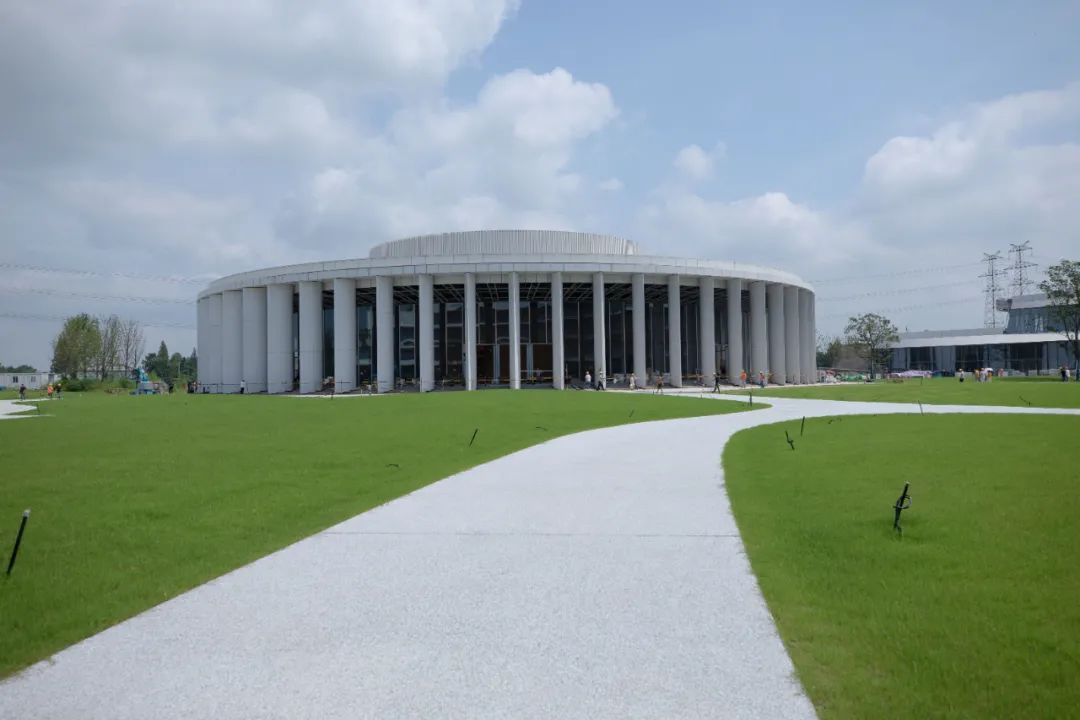 Auditorium
Like the nucleus of a tiny cell, or a celestial body appearing through a crescent moon, at the center of our campus sits the Auditorium. With a design combining stoic simplicity with graceful form, the Auditorium holds large-scale international conferences, important academic events and university ceremonies, as well as cultural performances.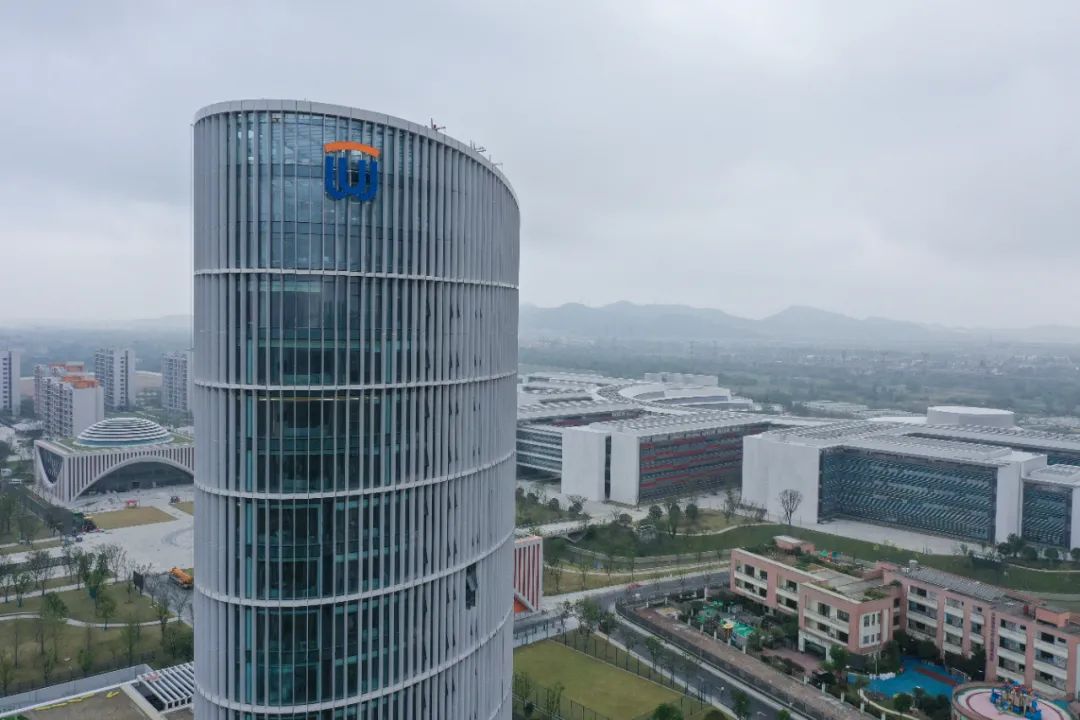 University Conference Center
The University Conference Center is located at the main entrance of the Yungu Campus. This iconic structure is the tallest on campus and will be used to host large and medium-sized domestic and international conferences, receptions, and other important meetings. With full hotel services, guests will enjoy both a comfortable stay as well as stunning views of the campus.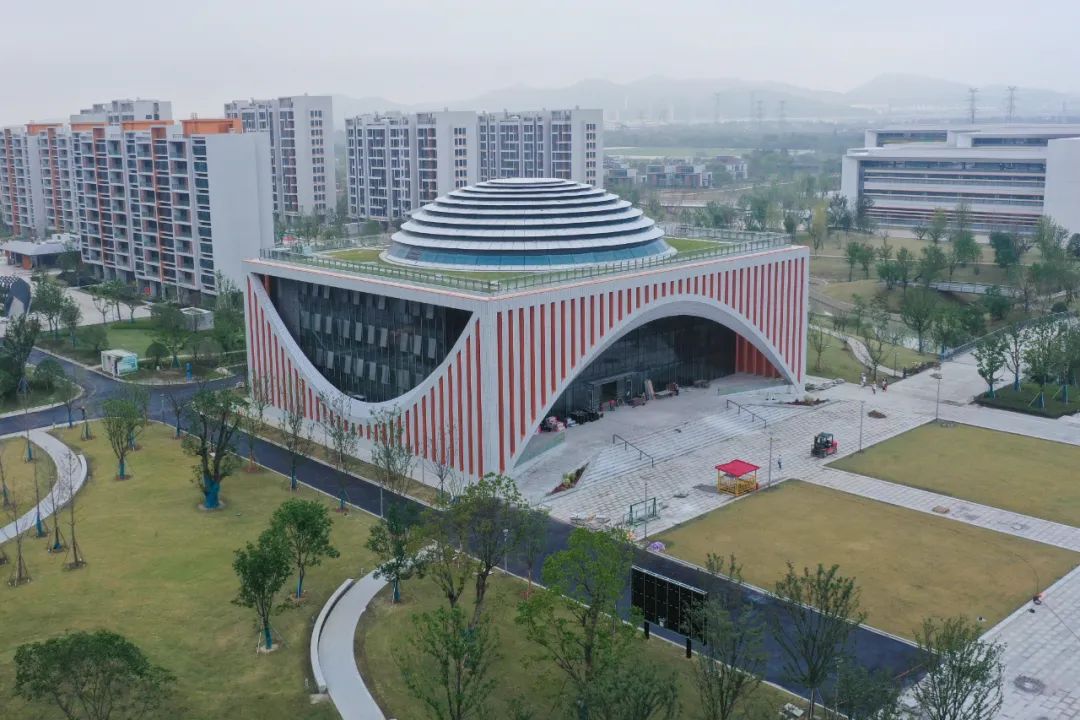 Administration
The Administration building is the primary administration office space for Westlake University.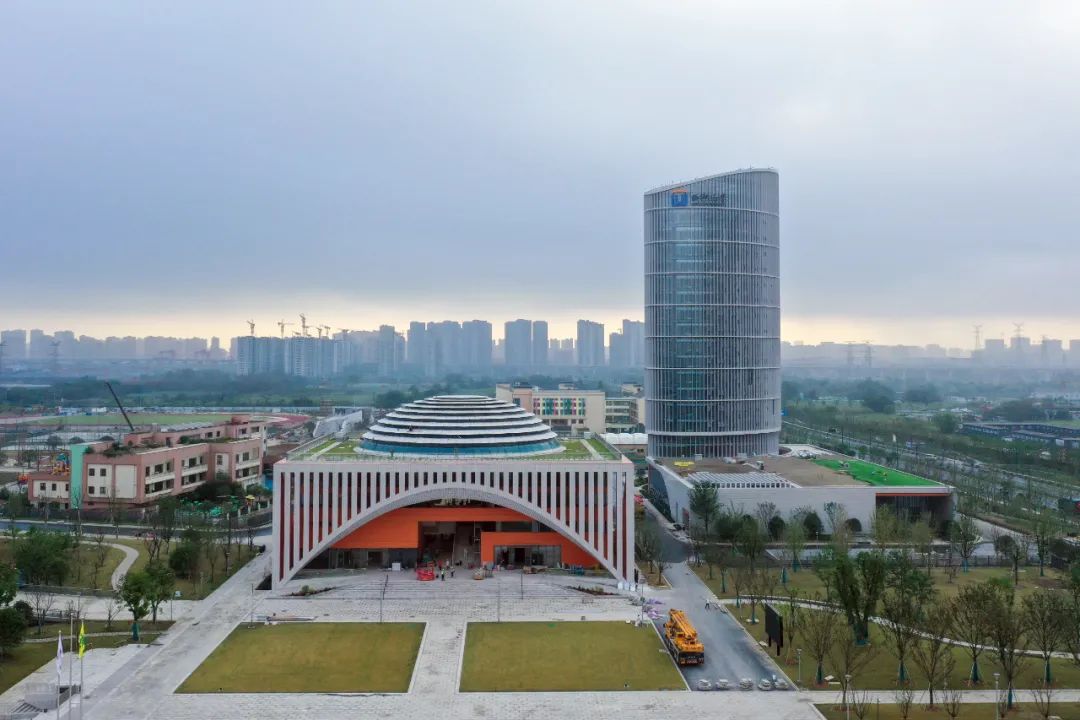 Campus Services
Campus Services is the university's hub for supporting students and facility on campus.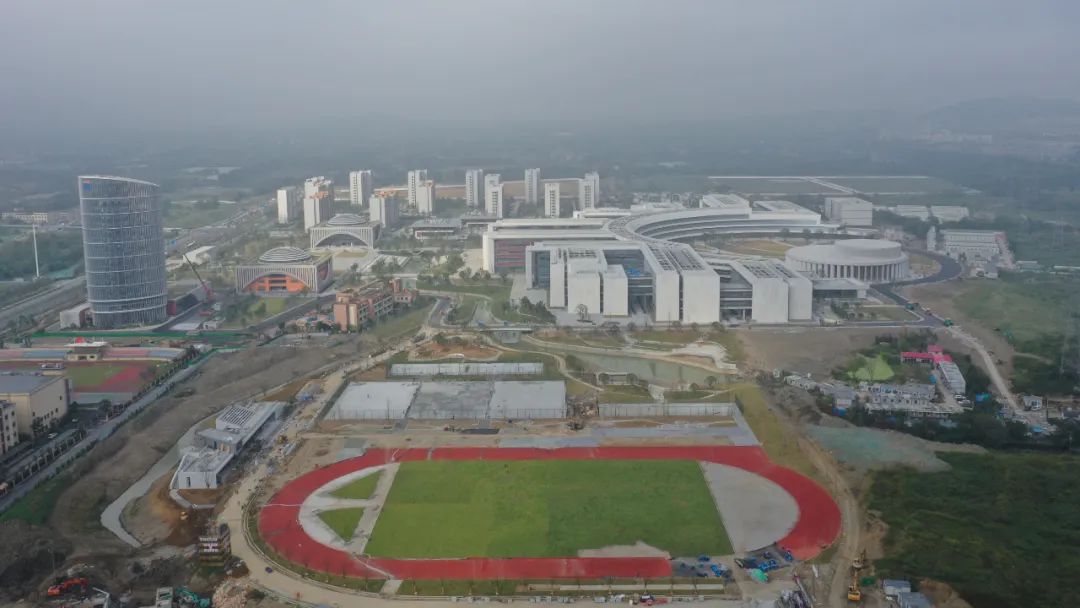 Outdoor Sports Stadium (under construction)
This outdoor sports stadium is being built as part of the second phase of Yungu Campus. When construction is completed the structure will include a campus track, sports field, gym, basketball courts, tennis courts, volleyball courts, swimming pool, and other venues.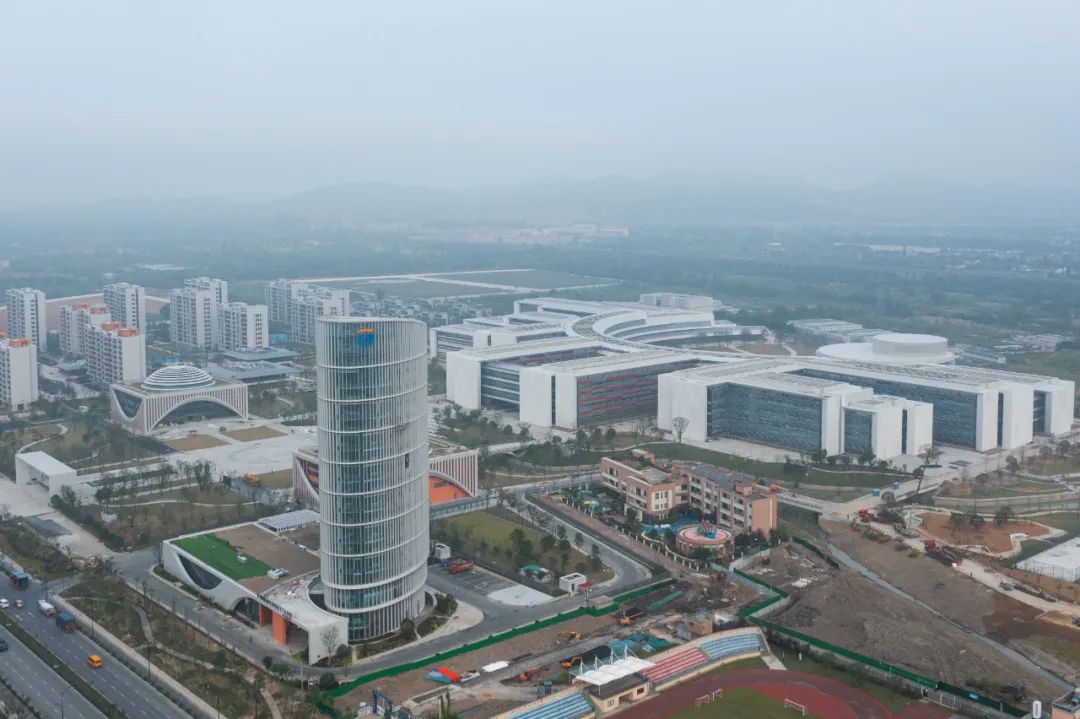 In just three short years Westlake University has achieved a lot. As at publication, we have attracted 176 outstanding scholars from all over the world, recruited 921 doctoral students, constructed six university-level research platforms, and produced much outstanding scientific research.
On October 23 we look forward to starting a new chapter for Westlake University with the opening of Yungu Campus!