Search websites, locations, and people

Three Exciting General Lecture Series Open to Westlake University Community

15, 2021
PRESS INQUIRIES
Chi ZHANG
Email: zhangchi@westlake.edu.cn
Phone: +86-(0)571-86886861
Office of Public Affairs
What are the principles behind the sciences that most affect our lives? What are the basic methods and typical applications in the field of artificial intelligence? How do we best understand human expression and the pursuit of beauty in the world through art? Starting this semester, Westlake University is hosting three general courses open to all members of our community, 'Scientific Perspectives of the World', 'AI for non-AI Specialists', and 'History of World Art'.
The course, 'Scientific Perspectives of the World', is being presented for a second year. Its most attractive feature is that top scholars in various disciplines use easy-to-understand language to explain cutting-edge science and how it affects and changes our lives. Westlake University's 15 chair professors, academic leaders in mathematics, physics, chemistry, engineering, and biomedicine, each take turns stepping onto the stage to present their research and discuss their field.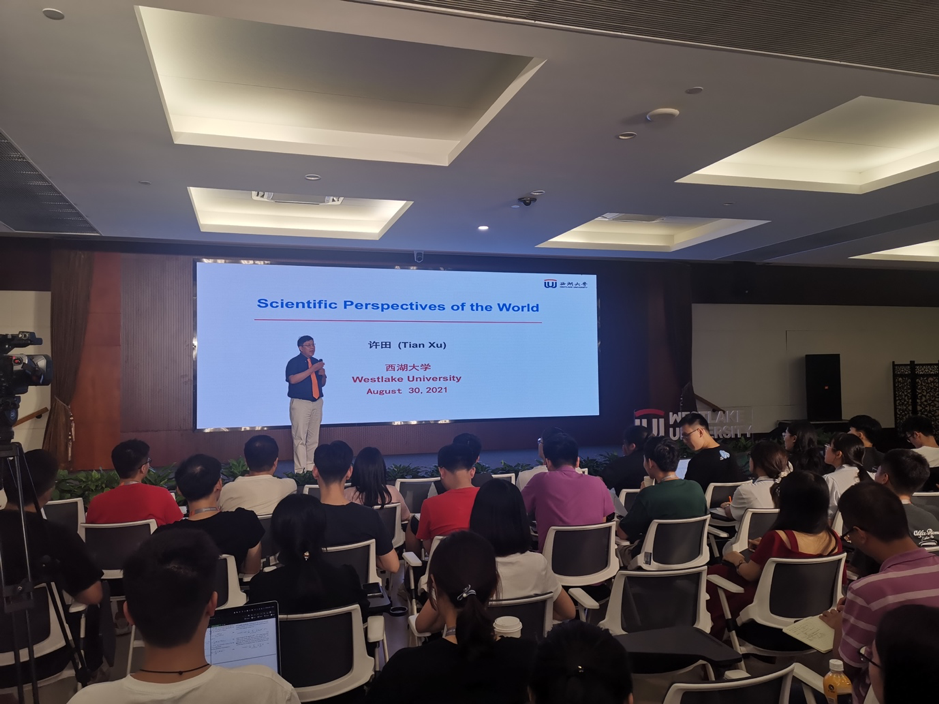 'AI for non-AI Specialists' is a brand-new interdisciplinary course, designed for, as the name suggests, non-AI professionals to enter the world of artificial intelligence. Westlake University PIs in the field of artificial intelligence and data science take turns presenting the lectures. The lectures cover the development of artificial intelligence, data science foundations, methodology, applications, and other areas.
Westlake University President, Yigong Shi, and President of the Chinese Academy of Art, Shiming Gao, both advocate the concept of, "Letting art and science meet on the top of the mountain of innovation". Last year the two institutes formed a friendly partnership and the general course "Chinese Art History" was presented. This year, the art academy will once again bring a general class to our Westlake community with, 'History of World Art'. Professors Baiding Fan and Liang Chen will discuss how we view global art history from prehistory to the beginning of the 20th century, and how we can appreciate and understand it.
Westlake Vice President, Prof. Tian Xu, expressed that the primary goal of the creation of these general education courses is to cultivate students' interests and promote interdisciplinary interactions. "Westlake University was formed from society and serves society," he said. "We hope that these general education courses can become a 'bridge', allowing top professors to lead the trend of technological development while also serving the public, and cultivating students to support our society."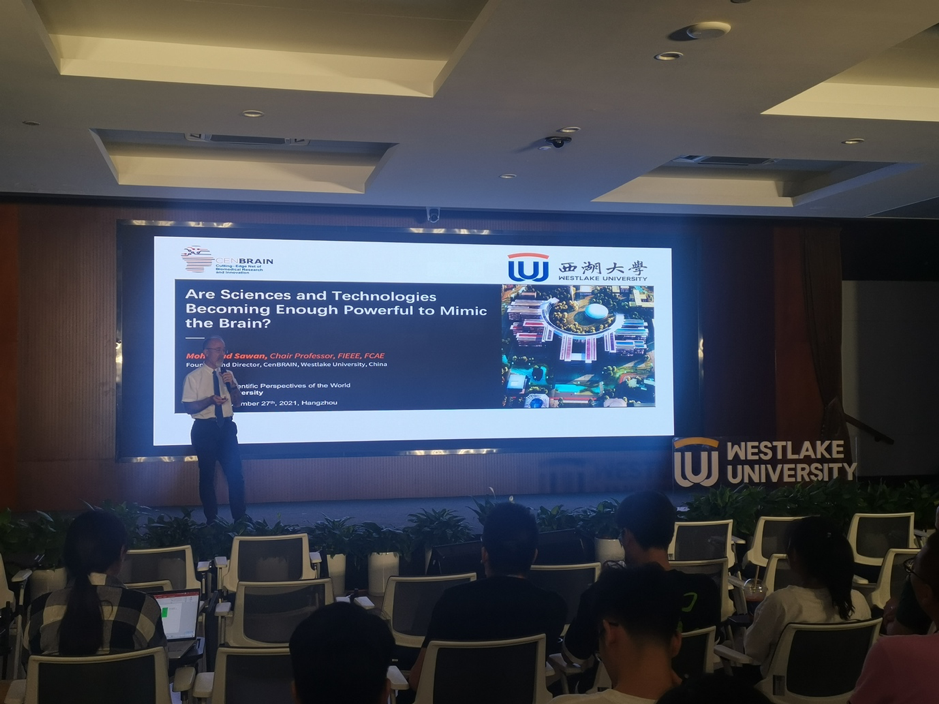 At present, 'Scientific Perspectives of the World' has been going since late August. 'History of World Art' opened this week to a lot of excitement, and our AI lecture series will launch soon in October. Stan Z. Li of the School of Engineering, Lin Yang, Yue Zhang, and Zhenzhong Lan will serve as the lecturers for 'AI for non-AI Specialists'.
In the future, general courses presented by Westlake University will be open to all. Course videos will be published on our official website and shared with the public.
If you have any questions about general education courses at Westlake University, please send an email to: education@westlake.edu.cn
If you're a member of our wider Westlake Community and you are interested in a course, please send an email to development@westlake.edu.cn