Search websites, locations, and people

The Fifth Meeting of the Westlake University Advisory Board Meets to Discuss Strategic Development in a Post-Pandemic World

01, 2021
PRESS INQUIRIES
Chi ZHANG
Email: zhangchi@westlake.edu.cn
Phone: +86-(0)571-86886861
Office of Public Affairs
On the evening of October 22, Beijing time, the fifth annual Westlake University Advisory Board meeting was held in Hangzhou, Zhejiang.
This meeting, which was held less than 24 hours before the official opening of Yungu Campus, comes at a critical time for the development of Westlake University. Westlake University is currently transitioning from our "laying the foundation" stage to a stage of rapid scaling.  As such this advisory board meeting represents an important link in this transition.
Due to the pandemic, this year, like last year, we conducted the meeting using a mixed online-offline format. Six members attended the meeting in person, with seven other members joining via an online platform.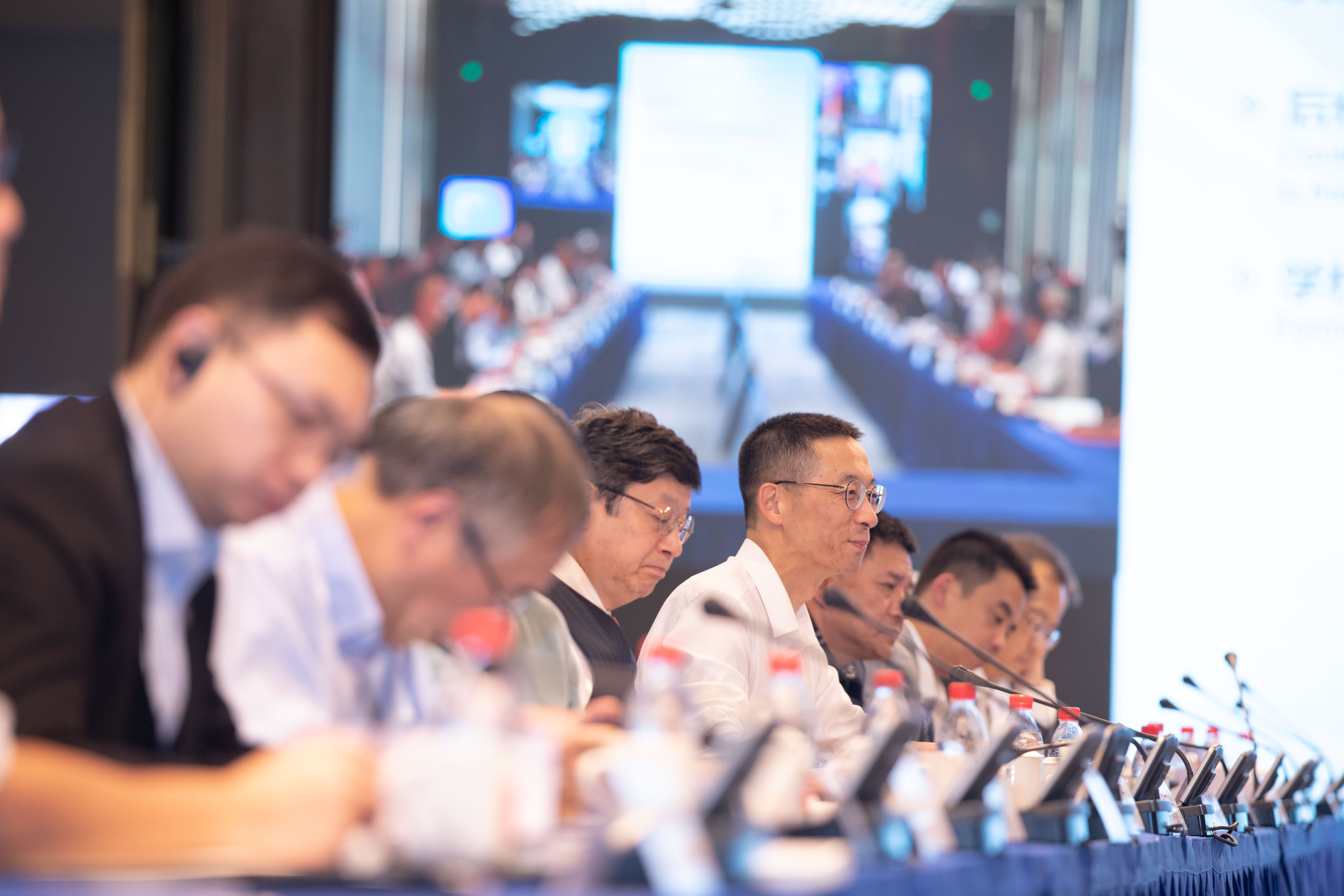 Westlake University President Yigong Shi
The President of Westlake University, Yigong Shi, opened the meeting by presenting our advisory board members with a report on the developments of Westlake University over the last 12 months. In the past year, Westlake University has attracted 35 PIs, recruited 313 doctoral students, and signed cooperation agreements with 12 universities at home and abroad. Our community and culture have grown and become much richer too.
As a pioneering force in China's higher education reform, Westlake University has also faced pressures and challenges while developing at a high speed. In particular, the complexity of the current international environment presents difficulties. The pandemic has not only frustrated international exchanges, but also triggered a series of other challenges. In a "post-pandemic era", how can Westlake University participate in global technological innovation and stay at the forefront of world technological development?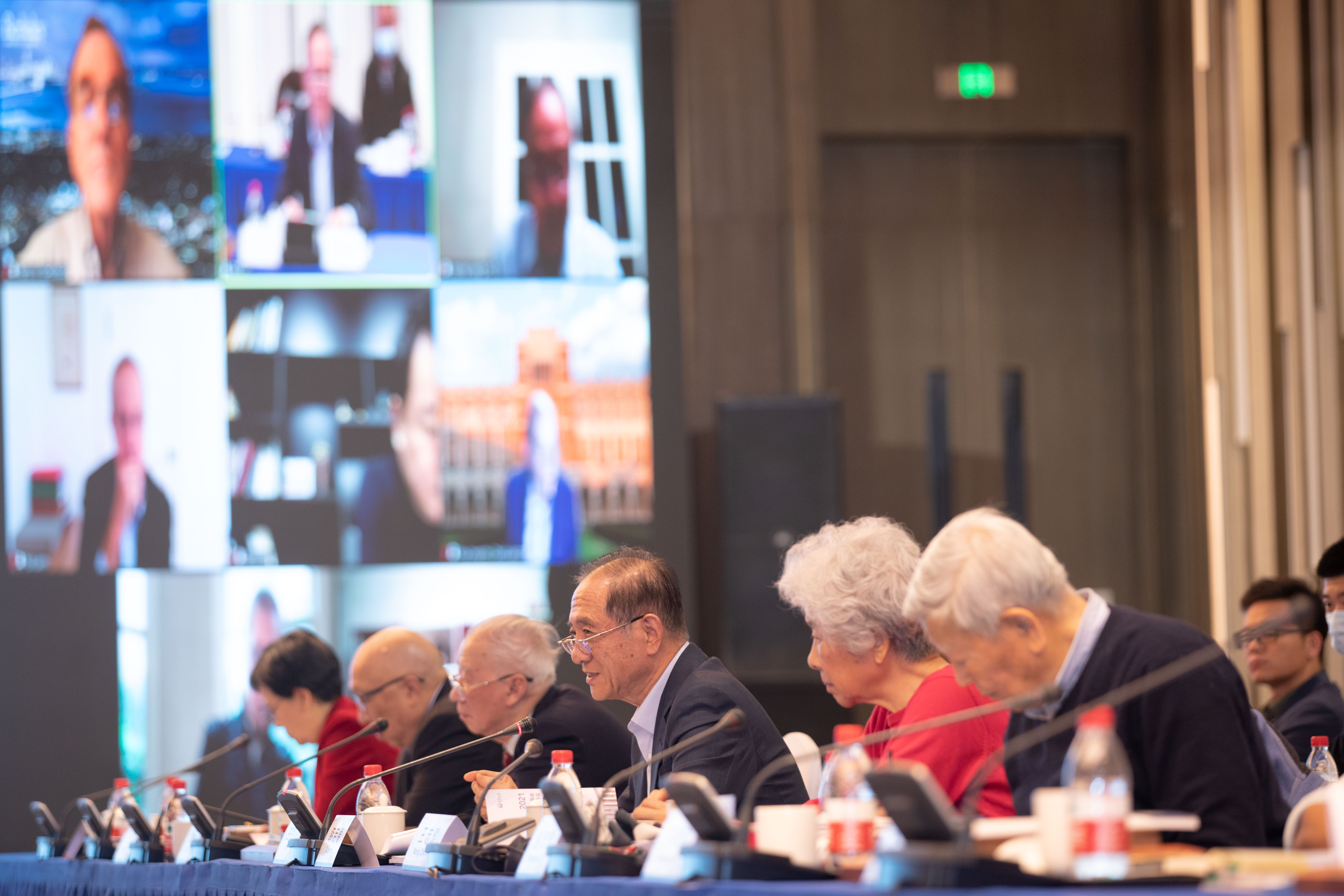 Westlake University Advisory Board Chairperson HAN Qide
HAN Qide, chairperson of the advisory board, expressed that Westlake University has had the goal of being "world-class" since the beginning of its establishment. Jia'er Chen, former president of Peking University, emphasized that the most important thing is to persist in innovation and do things that others cannot or dare not do, even if it slows things down at times. Xiaodong Wang, director of the National Institute of Biological Sciences, Beijing, suggested that we should start with building good teams of people. Once the right institutional culture has been built, it is only a matter of time before the results arrive.
Rice University President David Leebron, Lee Shau-kee Professor of Peking University Xiaoliang Sunney Xie, and Yale University's former President Richard Levin all emphasized that at this critical stage Westlake University must not to fail to give proper attention to quality whether in scientific research or talent cultivation. A material can only be refined once it has been put under pressure. Mr Leebron also provided his personal experience and practices on scientific research direction and achieve rapid breakthroughs.
With the official opening of Yungu Campus and the timely development of doctoral enrollments, the enrollment and education of undergraduates has also been put on the agenda. WANG Zhizhen, vice chairperson of the 11th National Committee of the Chinese People's Political Consultative Conference, Zhongxian Zhao, academician of the Chinese Academy of Sciences, and Enge Wang, former president of Peking University, agreed that Westlake University should take an active role in talent cultivation efforts, rather than just engaging in passive adaptation. In addition to excellent academic ability, students trained by Westlake University must also be able to think independently and have a sense of social responsibility. Wei Zhao, the Eighth president of the University of Macau, proposed that Westlake University should not only pursue innovation in scientific research, but also innovate in its educational model, creating its own unique "Westlake Model."
Undergraduate enrollments, post-doctorate training, campus culture, international cooperation and exchanges were also all discussed during the meeting. Columbia University Clyde and Helen Wu Professor of Medicine David Ho, Nobel Prize winner and Professor of the Department of Molecular and Cell Biology at the University of California, Berkeley Randy Schekman, Donald and Elizabeth Cooke Professor of Cancer Research at Duke University Xiao-Fan Wang, and LU Xin, a special expert and former deputy minister of the Ministry of Education, also put forward pragmatic ideas and suggestions.
The advisory board is the advisory body for the strategic development and major decision-making of Westlake University. Its chairperson, Mr. HAN Qide believes that China's higher education needs to reach a higher stage and that there is an urgent need for more brave and capable pathfinders and pioneers. He hopes that all members will continue to support the development of Westlake University, work together to promote the building of a world-class university, and create a better future for humanity.