Search websites, locations, and people

Balancing Agriculture and Environment: Agroecologist Thomas Cherico Wanger-Guerrero
Jocelyn Eikenburg
17, 2022
PRESS INQUIRIES
Chi ZHANG
Email: zhangchi@westlake.edu.cn
Phone: +86-(0)571-86886861
Office of Public Affairs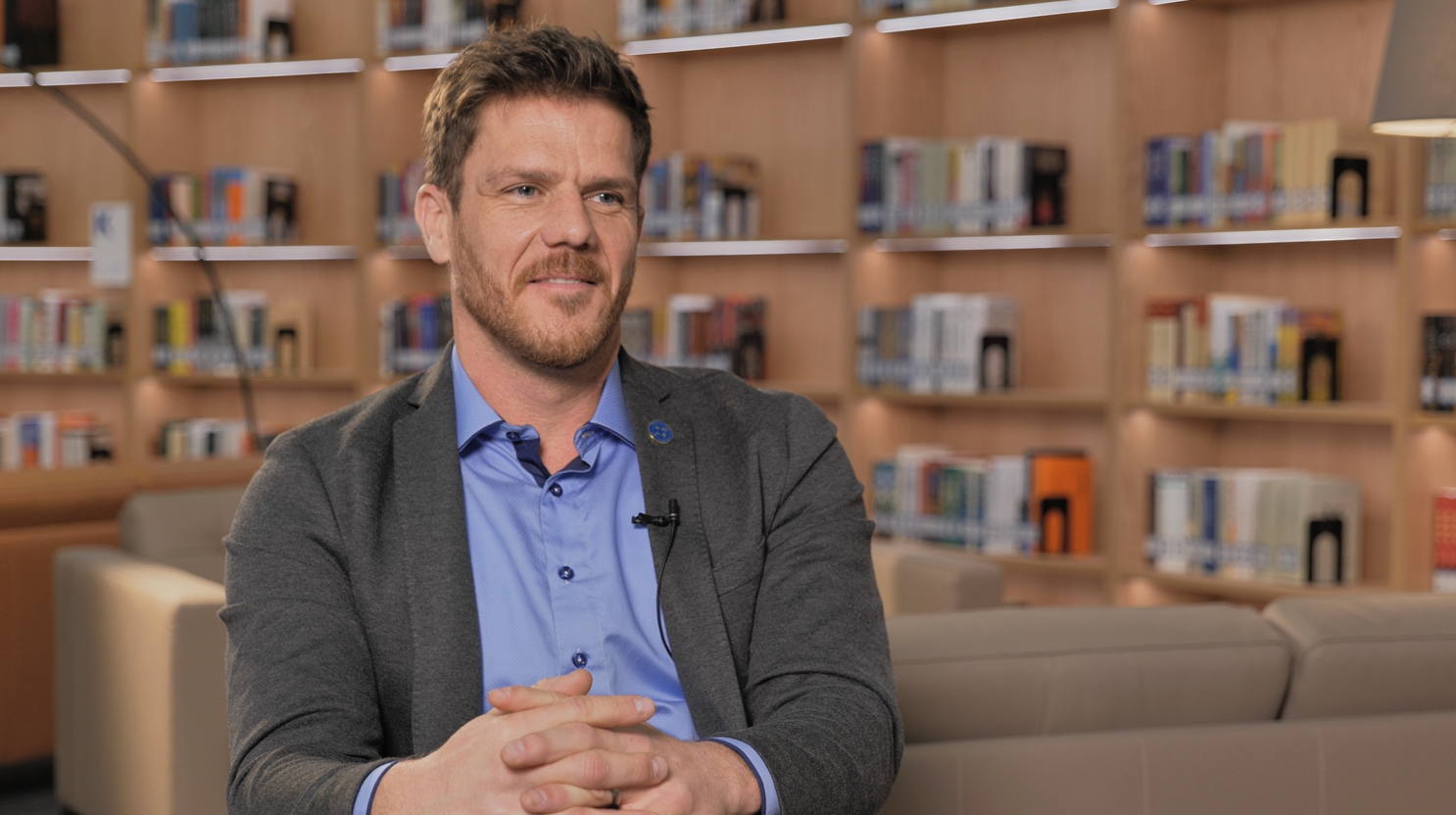 As climate change threatens the safety of global food systems, our world urgently needs solutions from experts such as Thomas Cherico Wanger-Guerrero, a principal investigator from Germany leading the Sustainable Agricultural Systems & Engineering Laboratory at the Westlake University School of Engineering.

"I'm interested in understanding how humans are affecting the environment, how we can improve this interaction, and how we can basically make our life in the long term sustainable. What really strikes me is how the whole field is moving -- that we're now at a point, where we are realizing how agriculture is affecting the environment, and how we can actually change that through diversified systems."
In the field of agroecology, which considers the relationship between agricultural practices and their environmental and social implications, Wanger-Guerrero followed an unusual path to his current work as a full-time scientist.
After receiving his Ph.D. in environmental science from the University of Adelaide in Australia and National University of Singapore, and completing two postdoctoral fellowships -- one at Stanford University, and another at the Swedish University of Agricultural Sciences -- he initially looked to industry, not academia, for a livelihood. He held senior management positions in international organizations and agrochemical companies, and even started his own company, experiences he credits with enriching his research today.
"The industry actually works quite differently from what I think as a researcher," particularly the "economic perspective and how that is shaping how the world operates." For example, "the key question that comes up is, if I change my monoculture production into these diversified [agricultural] systems, what does that do to my crop yields? What does that do to my profits?"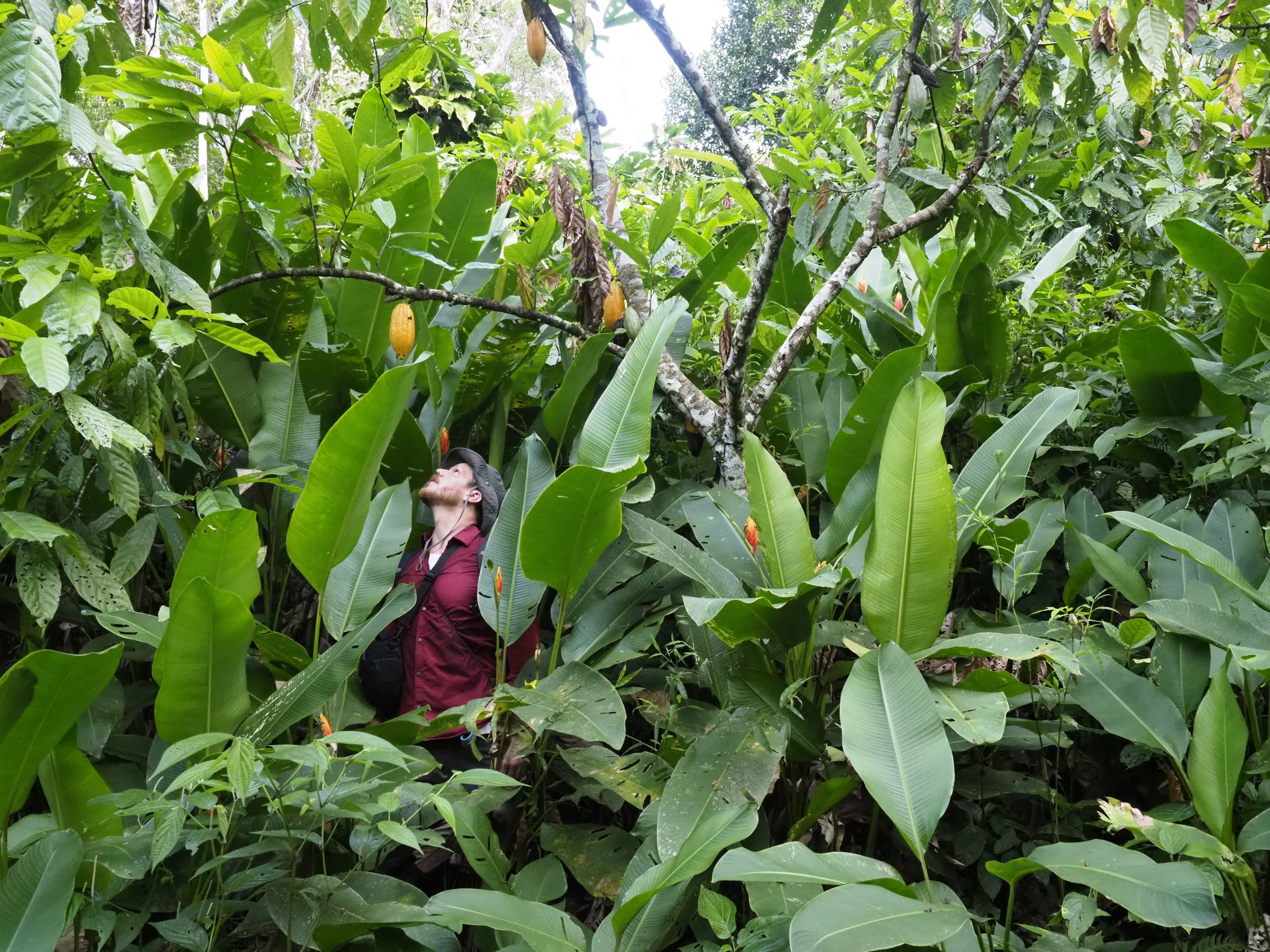 Wanger-Guerrero in the Atlantic Rainforest in Bahia, Brazil, where field sites for his research are located.
Wanger-Guerrero says the industry often fails to understand how climate change has made agricultural practices such as monoculture farming -- where only one crop is grown in the fields -- untenable over the long term. "We know that as researchers, but it's very important to actually translate that message to the decision-makers in the industry so that they see."
At Westlake, he currently focuses on developing concepts and technologies that help to diversify agricultural systems and make them more sustainable. "You can think of a rice field. Instead of just having your rice paddies after rice paddies after rice paddies…you can also plant flowering plants on the side. These beautiful flowers that you nowadays see on the rice field sides, diversify these systems, increase yields and minimize the use of pesticides."
He has found that diversifying agricultural systems is beneficial from an environmental and even industrial perspective. "What we showed in recent work is basically that if you diversify your systems, you actually have above 60% positive effects on crop yields and on ecosystem services -- so-called pest control and pollination."
At the same time, his team is developing technology to monitor the outcomes of diversification along with biodiversity.
"We have worked hard for the past two years to develop a computer-vision based monitoring device that we can put into our cocoa fields and understand, for example, which insects come to the flowers for pollination and quantify how that affects the crop yields," noting that such devices are also being used with other crops such as rice. "In the future, our devices can also help to monitor biodiversity in rural places and to derive suitable management recommendations when we talk about agriculture."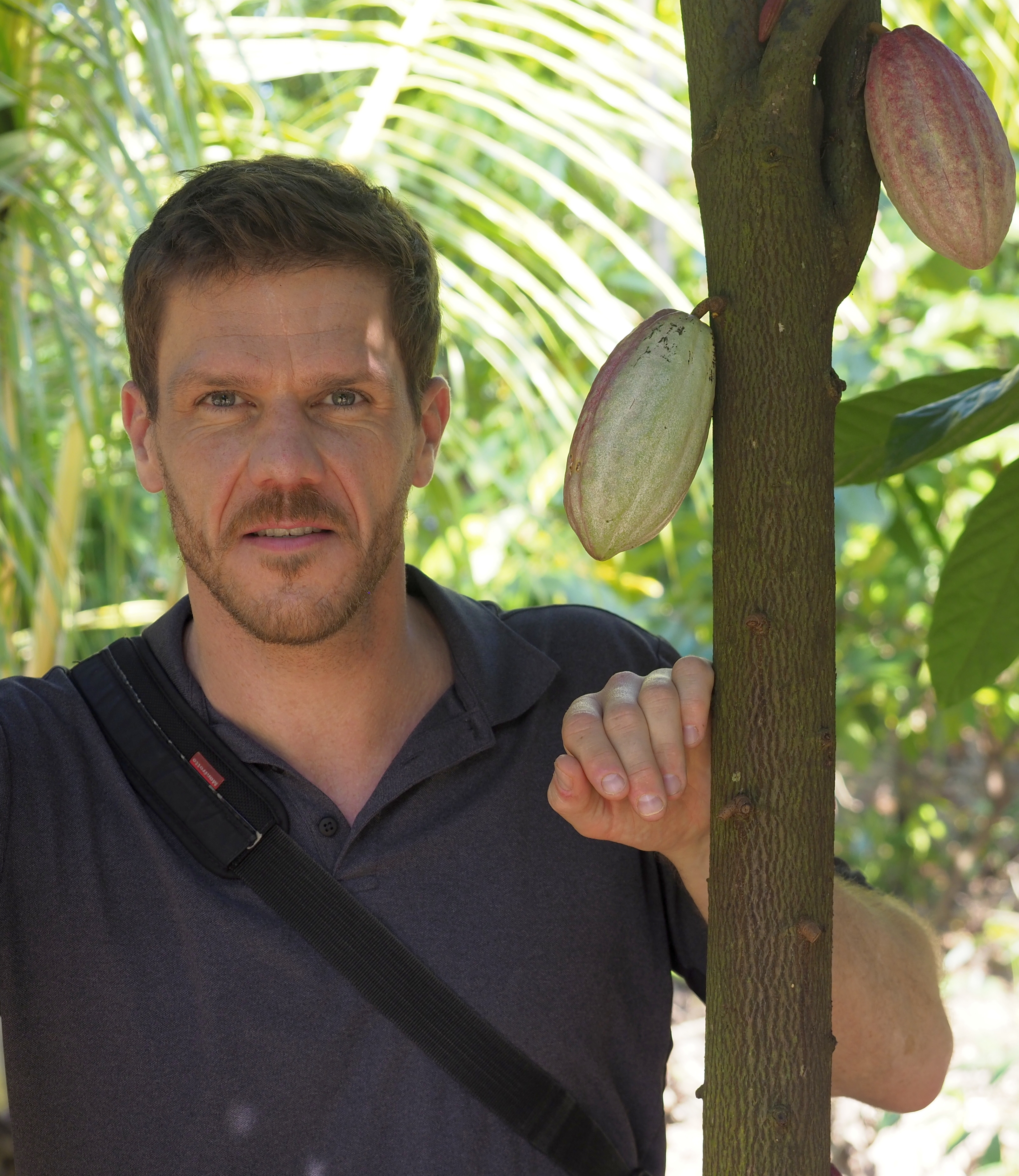 Wanger-Guerrero is pictured at a cocoa farm in Hainan, China.

These and other achievements happen within Wanger-Guerrero's laboratory, which he considers distinctive because of the people. "What I really think is special about my group in particular is that we have about 50% international people. We have people from France, from Germany, and from Mexico. So there's this great mix of Chinese culture and international culture."
According to him, Westlake is "about empowering people. As a principal investigator, you have all the freedom that you can hope for. You have the resources. So for me, it's a great opportunity."
The most fulfilling moments come when his work sparks positive change in the world, such as in the Indonesian city of Palu, which was devastated by an earthquake and tsunami in 2018. "There was a lot of discussion of how the city can be better protected from tsunamis," with much of the initial focus on building concrete seawalls. "Then one day I was on the phone and I talked to my friend there. And she was saying, 'You know, we had all these mangroves here in the past -- we could reforest the mangroves.'" So he looked into the benefits of mangrove reforestation for tsunami mitigation. "We wrote a paper that was then used by the local government and by the people on the ground to promote this ecosystem-based approach," which he characterized as "really exciting".
In the future, Wanger-Guerrero wishes his work would lead to more such outcomes, for a lasting legacy of sustainable agriculture around the world. "You know, right now we're talking about the global food systems transformation, that we really need to change how we do agriculture. … I hope that I could influence some of the decisions that are made related to this food systems transformation. If I can say that, or if people would say that about me, I would be happy."