Search websites, locations, and people

Westlake Seeks Young, Brave and Innovative Ph.D.s for New Fellowship Program
Jocelyn Eikenburg
14, 2022
PRESS INQUIRIES
Chi ZHANG
Email: zhangchi@westlake.edu.cn
Phone: +86-(0)571-86886861
Office of Public Affairs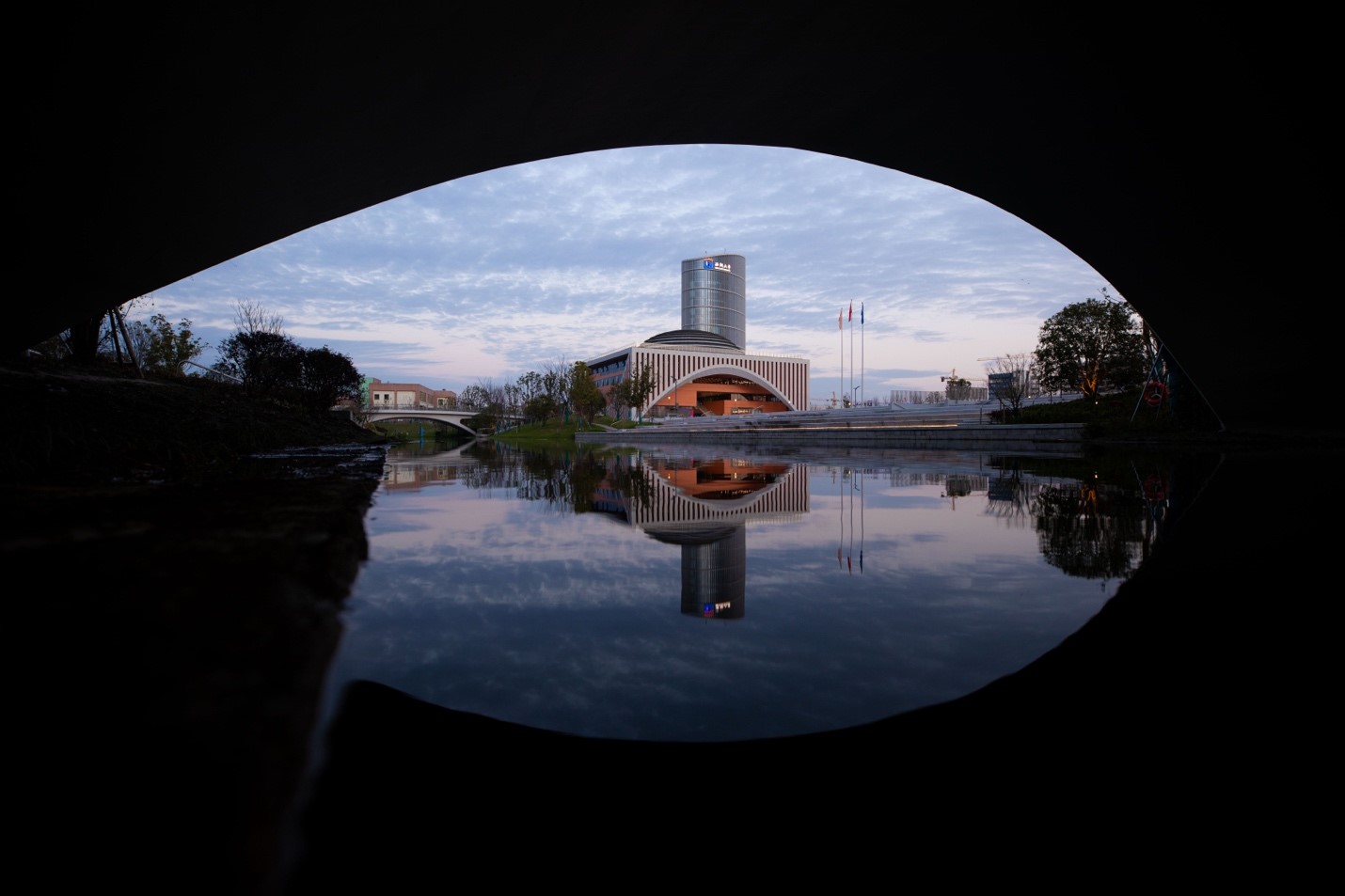 Westlake University hopes to leave the world a legacy of pioneering science powered by outstanding young Ph.D.s through its new Westlake Fellows Program.
"Young people are the ones who are brave and innovative," according to Tian Xu, chair professor of genetics and vice president at Westlake. "In history, many individuals who are in their late 20s or early 30s have already made impressive original contributions to science. Yet, right now, people usually only become independent investigators in their late 30s and early 40s. That's why we believe it's very important to allow exceptionally creative individuals to do independent scientific research as early as possible."
Officially launched April 1, the Westlake Fellows Program primarily aims to foster a unique environment for an extraordinary young group of individuals who actually have the potential to yield key discoveries in science and technology on their own, soon after obtaining a Ph.D.
At the same time, the program also wants to draw brilliant visiting faculty for collaborative research interactions over a short term -- from one week up to a year -- within Westlake's interdisciplinary community.
Randy Schekman, a Nobel laureate and professor of molecular and cell biology at the University of California, Berkeley who also serves as a member of the Westlake University Advisory Board, first sparked the idea of a formal Westlake Fellows Program during a board meeting.
"[President Yigong Shi] outlined a comprehensive program of international recruitment of faculty in all areas of basic science and advanced training for Ph.D. students and then for undergraduate students in just the first few years after launch," said Prof. Schekman in a video address announcing the Westlake Fellows Program. "As I listened to his plans, I was struck by an opportunity to extend the breadth of the program to include advanced research training for postdoctoral fellows to join the faculty labs on the new campus." He cited as an example UC Berkeley's Miller Institute for Basic Research in Science, "an organization devoted to the recruitment of the best postdoctoral fellows and visiting faculty from around the world" and one with a special multidisciplinary community which has also given rise to "the best of scholarship" at UC Berkeley.
Westlake leadership -- including Prof. Xu -- immediately saw the value of such a program. "We felt really excited because it fits the culture of Westlake," he said, noting how having such a unique, well-funded program to attract exceptional new Ph.D. graduates as well as distinguished visiting faculty across disciplines will boost interdisciplinary exchanges. "Westlake is actually creating this type of community because new ideas, new theories and new technologies often occur at the boundary of interdisciplinary interactions."
To attract supercharged young talent, the Westlake Fellows Program -- which seeks eight to 10 people per year, based on nominations by faculty or research scientists worldwide, followed by an application -- has been designed to provide the kind of flexibility not typically found in most postdoctoral fellowships, including those at the Miller Institute.
"We purposely made it so fellows could seek some levels of advice, but still be completely independent on their own in terms of research ideas and projects," explained Prof. Xu. "Or they could be semi-independent," such as working collaboratively on research with an advisor. "This way, we could really attract a unique brand of exceptional scholars who are earlier in their career and otherwise would not have the credentials to have an independent lab and group."
Westlake has already seen what a difference a promising young Ph.D. can make when given the freedom to explore as early as possible, thanks to the university's decision to pilot the Westlake Fellows concept years before opening a formal program. Qiang Zhou, who the university initially considered remarkable academically but not ready to serve as an assistant professor, was offered in 2018 the opportunity to be a Westlake Fellow, receiving his own lab and the latitude to pursue his own projects.
"When COVID-19 erupted, his work was the first in the world," said Prof. Xu. "He solved the structure to see how the virus actually gets into our cells. This is fundamentally important work for the understanding of COVID." In 2020, Westlake promoted him to full principal investigator.
The university program also seeks to draw illustrious professors from around the world to the campus for short-term visits -- to do research, collaborate and teach -- through its Westlake Senior Fellows and Westlake Distinguished Fellows.
"If you look around the world, professors always belong to one university," said Prof. Xu, which can serve as a barrier to interdisciplinary interactions. "Even having two professors come together to teach becomes very difficult." But by attracting prominent visiting faculty from across the globe to Westlake, "we are actually creating a unique international multidisciplinary setting and a unique community," which could help advance the next great scientific breakthrough.
If the Westlake Fellows Program succeeds in its goals to foster the development of premier young talent and cultivate a truly multidisciplinary campus, Prof. Xu believes this will also boost the worldwide impact of the university.
"We're going to create a kind of 'Westlake Fellows Club'. Even if they are here for this relatively short period of time, when they leave Westlake and go into the world, they will still be in our community. They could still participate in our academic activities online, and every five years we're going to invite them to come back." In addition, everyone in the program will also leave with a multifaceted imprint of Westlake, from its multidisciplinary academic environment to experiencing China and Chinese culture firsthand, while adding to the community their own distinctive international culture.
From the perspective of President Shi, the Westlake Fellows Program is a worthwhile investment for the future of science and humankind. "This is really fantastic for Westlake University and the world."
---
If you're an exceptional young scholar or distinguished faculty member and would like to learn more about the Westlake Fellows Program, including the nomination and application process, visit our official website at https://westlakefellows.westlake.edu.cn/.
We also welcome the support of new financial donors; if you're interested in making a gift to the university to help sustain this special program, email us today at WestlakeFellows@westlake.edu.cn.