Search websites, locations, and people

Westlake University Welcomes Sixth Cohort of Doctoral Students

24, 2022
PRESS INQUIRIES
Chi ZHANG
Email: zhangchi@westlake.edu.cn
Phone: +86-(0)571-86886861
Office of Public Affairs
On Aug. 21, Westlake University officially welcomed 352 new doctoral students to the community. That morning, before the opening ceremony, members of this sixth cohort of doctoral students wrote their questions of and about the future on orange bird-shaped pieces of paper.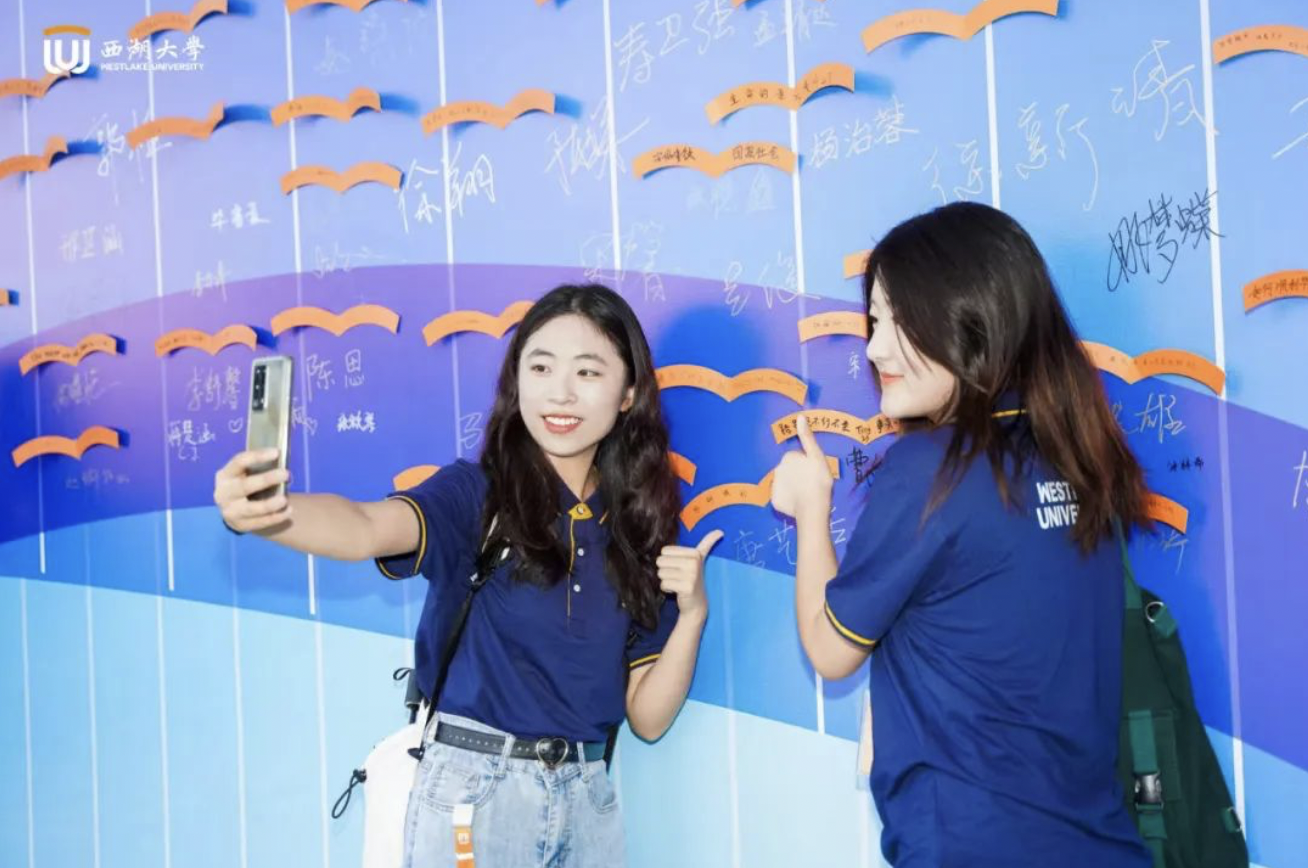 As a new type of research university in China, Westlake University has always been committed to expanding the boundaries of human knowledge and cultivating leading talent in the world. It was with this in mind that Westlake asked its talented new students to think about the future, along with other deep questions, such as "What is innovation?" and "What makes you curious when you gaze up at the universe?"
When these questions were read, many things jumped out. Some people wondered if energy might not be conserved on a quantum scale, while others pondered whether there was a clear boundary between life and death.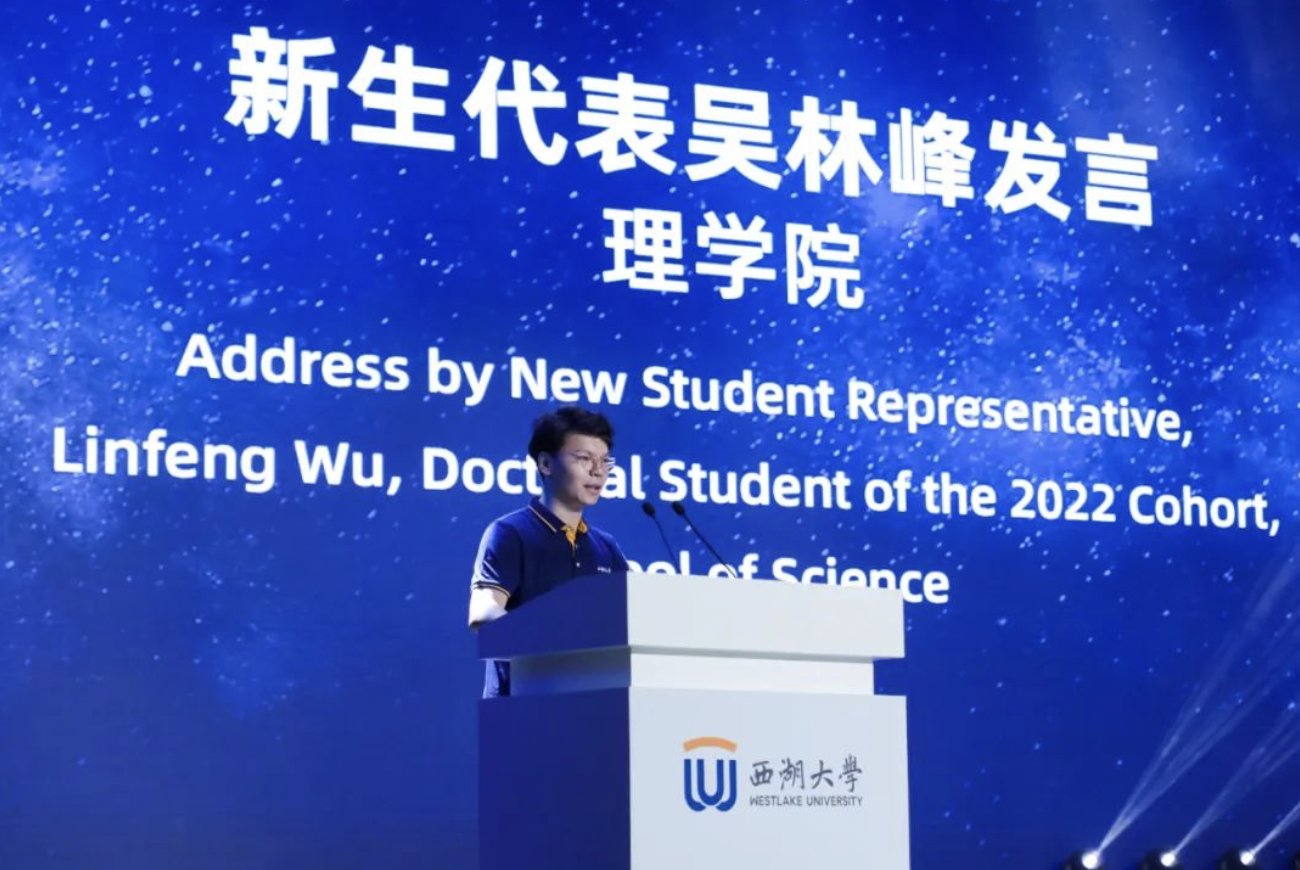 During the opening ceremony, two student representatives also raised this idea of "questioning" in their speeches.
First-year student representative Linfeng Wu, for example, asked: "Why choose Westlake University?" He had been moved by stories about the relationships between principal investigators and their team members and the richness of their discussions, saying, "The enthusiasm for asking questions and the quality of the questions gave me a deep sense of their true love for science."
Speaking on behalf of current doctoral students at the ceremony was Yan Wang, who joined the School of Life Sciences in 2018. Four years of arduous exploration at Westlake made him deeply understand that advancing human knowledge in an unknown world is an important mission for scientists. In his speech, he encouraged all first-year students to climb high and look far.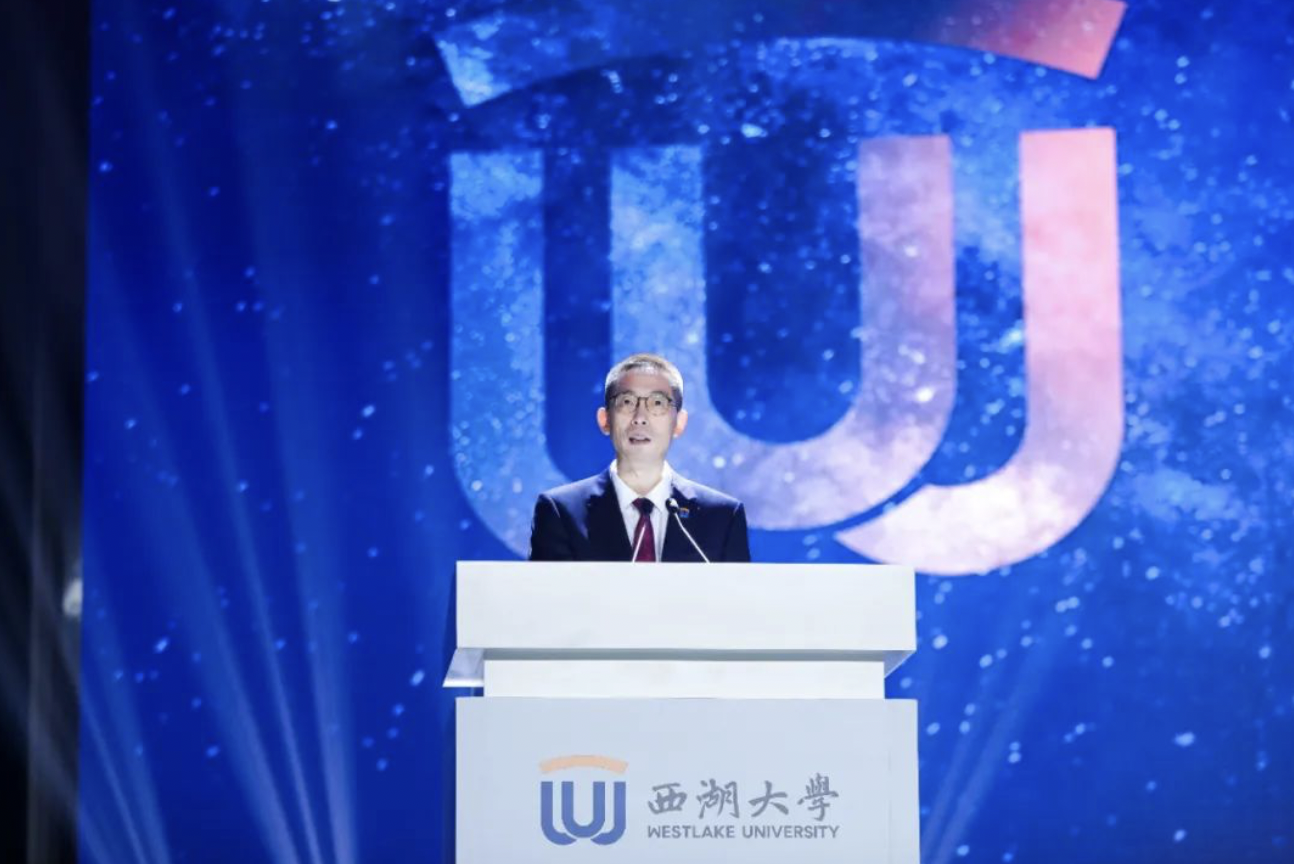 Also speaking during the opening ceremony was Yigong Shi, president of Westlake University. In his speech, "Only Innovators Advance", Shi said that the education of innovative talent by universities is an important force in determining the future of the world and humanity.
"On your first day at Westlake University, I hope you will set a lofty goal for yourself--that is, to be an innovator who pursues excellence and a creator who leads the future," Shi said. "Remember, at the undergraduate level, you mainly focus on learning knowledge and absorbing our cultural heritage. But as doctoral students, you become the creators of knowledge."
With the arrival of these new doctoral students, all of Westlake's 2022 new students, from undergraduate to Ph.D., have joined the community on campus. We cannot wait to see what this talented and diverse group can achieve as they turn their questions of the future into reality.