Search websites, locations, and people

Student Representatives Speak at New Student Convocation

26, 2022
PRESS INQUIRIES
Chi ZHANG
Email: zhangchi@westlake.edu.cn
Phone: +86-(0)571-86886861
Office of Public Affairs
On Aug. 21, Westlake University officially welcomed 352 new doctoral students to the community with an opening ceremony. During the event, several speakers took to the stage to address the new group of talented students. Two of these speakers were student representatives.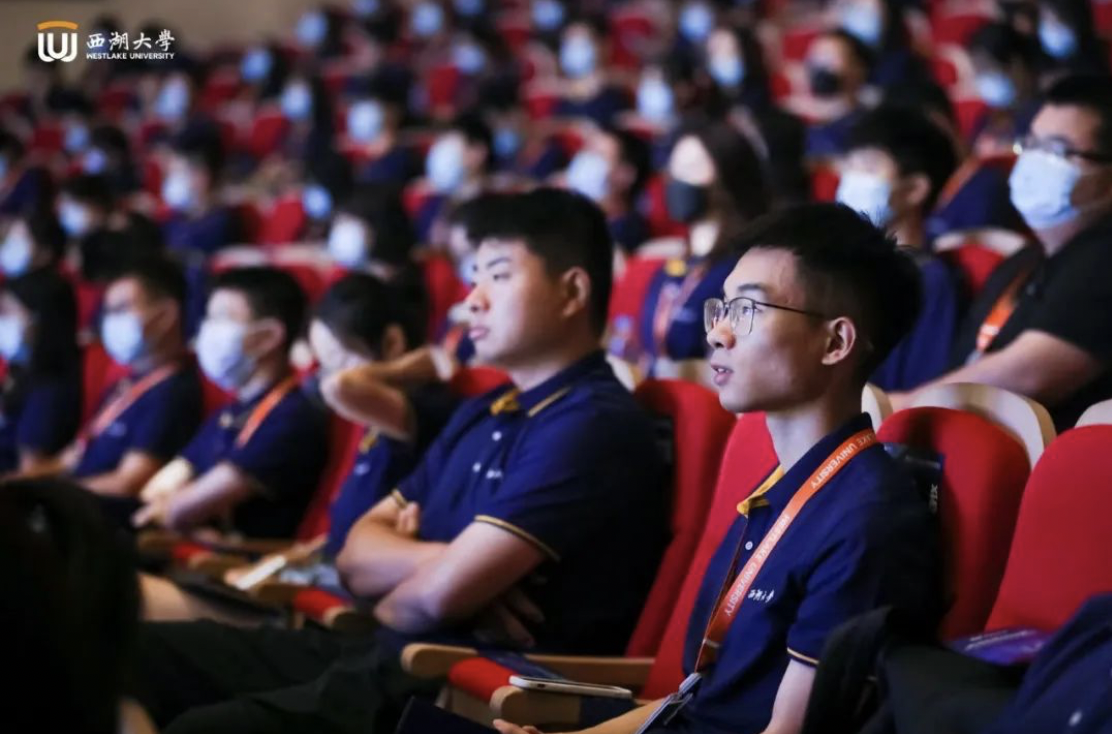 Last year, Linfeng Wu graduated from Cornell University with a double major in physics and mathematics. This year he chose Westlake University for his next academic chapter, and at the convocation he spoke as a new student representative.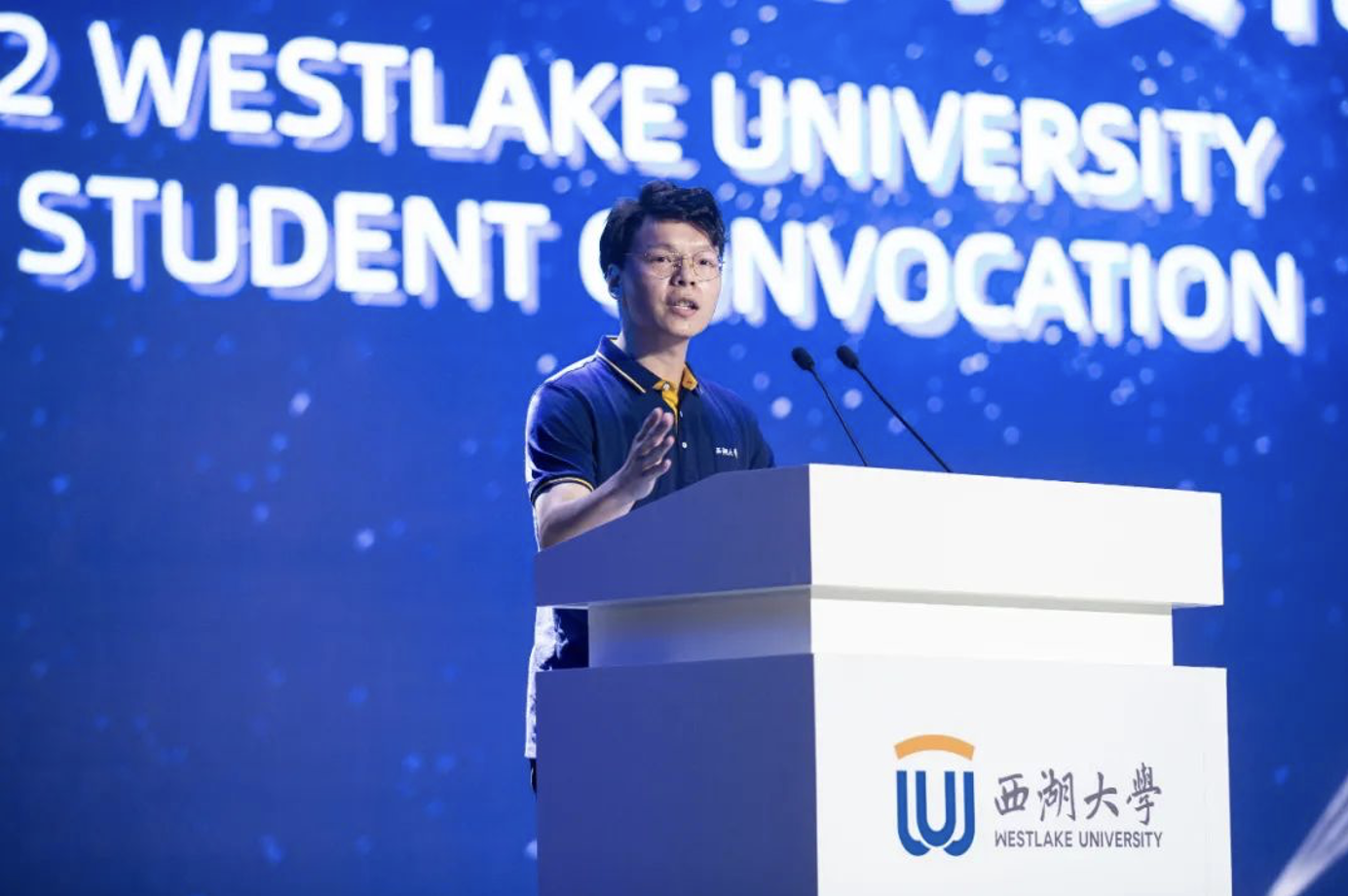 Linfeng said that one of the first impressions one gets from studying at Cornell University is "critical thinking", the most important ability to develop in an American university.
He recalls how in a freshman mechanics class, students raised their hands to question points raised by their professor. The second half of the class turned into a unique discussion. Students made bold assumptions, and various conjectures on a set of topics. Although no conclusion was reached in the end, it was beyond doubt that "this class stimulated everyone to explore deeper."
"Only by not believing in authority," Linfeng explained, "not falling into a fixed mindset, and looking for loopholes in every link of logical reasoning can we capture more opportunities for scientific breakthroughs."
Linfeng concluded his speech by explaining why he left Cornell University to come to Westlake University. He explained that while visiting Westlake he saw faculty, students and researchers, and was struck by their "bold imagination to challenge human knowledge," and by the "ideal fertile soil for scientific innovation." He ended by saying, "Being with such people, chasing our dreams and creating our future, how could I say no?"
Yan Wang is a current doctoral student with the School of Life Sciences. During the convocation ceremony for his new doctoral colleagues, Yan shared how witnessing the suffering of others inspired him to devote his career to autoimmunity-related research.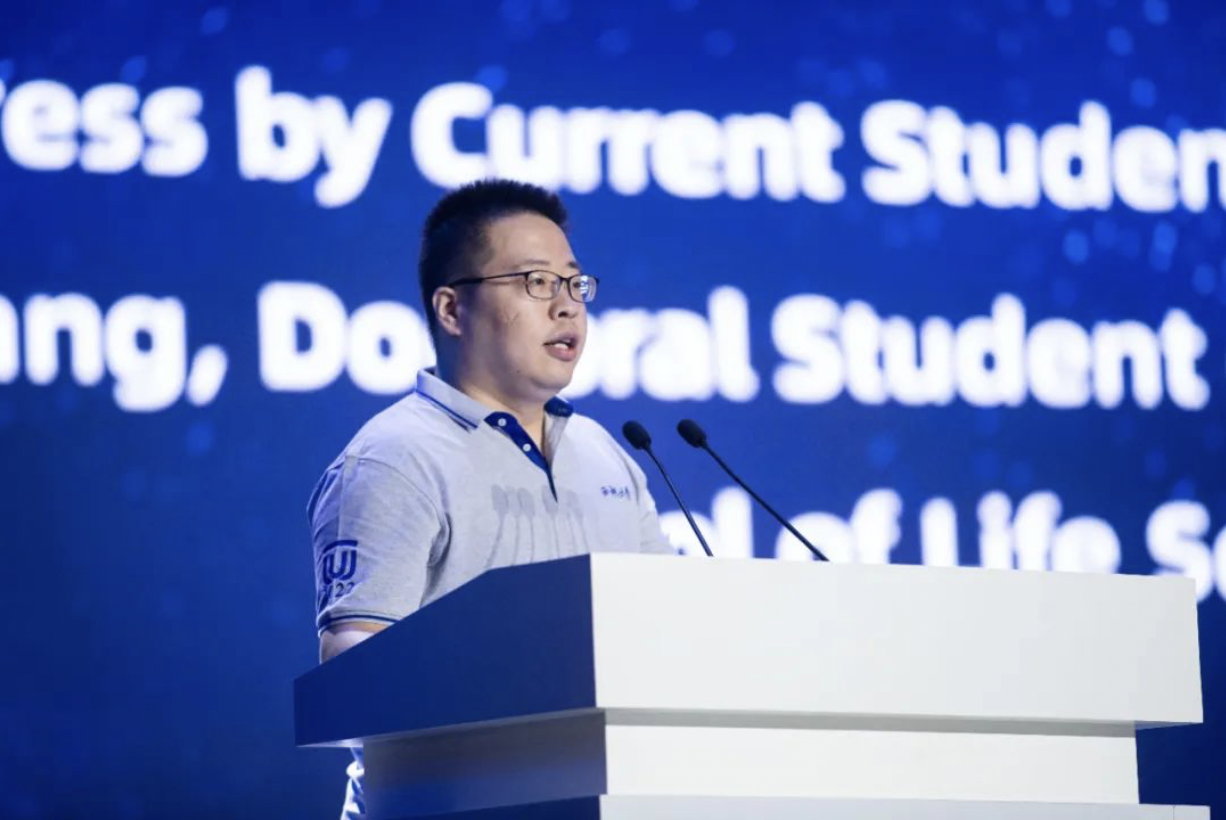 Yan explained that when he first entered his laboratory, his thinking was very unfocused, and he would explore far and wide, but not deep. His advisor saw this in him and during group discussions he would ask him deeper questions, "questions of my soul," Yan said. It was through this Socratic dialogue of sorts that he was able to develop a habit of grounded and sustained thinking.
Yan said that around this time last year, he felt extremely depressed and anxious about published research, but his peers at Westlake comforted him and instilled a sense of optimism in his heart. He now feels that when facing similar pressures in the future he can maintain an optimistic and positive attitude to face the challenges.
Yan's research involves the intersection of immunology and neuroscience. "In addition to the guidance of two advisors with immunology and neuroscience backgrounds," Yan said, "various academic exchanges and activities organized here can often help us gain inspiration in research in different fields and spark different thoughts."
What has inspired Yan the most about Westlake University touches on a theme President Yigong Shi expressed when Yan first arrived on campus. Shi said that students entering Westlake University should keep a calm judgment and focus on achieving things that will have a real long-term significance.
Yan explained that he has always wanted to do some autoimmunity-related research because, "I have seen my loved ones around me suffer from autoimmune diseases." This is also one of the driving forces for him to leave his comfort zone and return to university study. "This process," said Yan, as he concluded his speech, "has also made it clear for me that what I really want to do is scientific research, explore the unknown, and make a little contribution to the cause of human health."